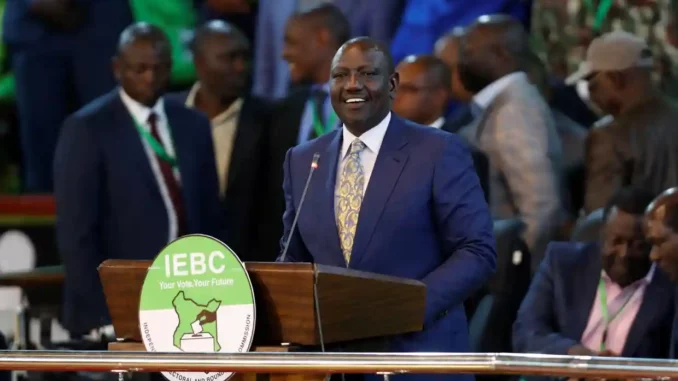 The chairman of the Electoral Commission of Kenya on Monday declared William Ruto the winner of the presidential election against Raila Odinga, after six days of waiting and the rejection of the results by part of this independent body.
Wafula Chebukati announced that incumbent Ruto had won more than 7.17 million votes, or 50.49% of the vote, against 6.94 million, or 48.85%, for Mr Odinga, winning one of the closest elections in the country's history.
William Samoei Ruto becomes the fifth president of Kenya, succeeding Uhuru Kenyatta who, after two terms since 2013, was not allowed to run for a third.
He beat Mr Odinga by 233,211 votes after a generally peaceful campaign and polling followed by an interminable six-day wait that tested the patience of Kenyans.
Mr. Ruto becomes the first member of the Kalenjin ethnic group to be elected president in twenty years, succeeding two presidents from the Kikuyu community.
The ambitious 55-year-old Ruto has campaigned hard in recent years as he was sidelined by an unexpected alliance between Kenyatta and Odinga, working to polish his sulphurous reputation.
The child of a modest family from the Rift Valley who became one of the country's first fortunes likes to recall his story of being a "self-made man" who started from nothing and has proclaimed himself the spokesman for the "resourceful" of the little people against the power of the political dynasties embodied by Kenyatta and Odinga.
A few minutes before the announcement, four of the seven IEBC commissioners held a press conference in a hotel in the capital to announce that they rejected the results.