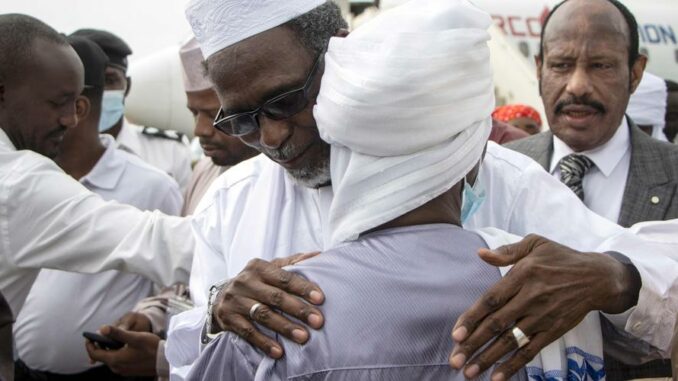 In exile for years after trying to overthrow the former president Idriss Déby Itno, Timan Erdimi returned Thursday to N'Djamena, two days before a national dialogue between the civilian and armed opposition and the ruling junta. The leader of the Union of Resistance Forces (UFR) is to participate, from Saturday, in a major inclusive national dialogue, which should lead to "free and democratic" elections and the transfer of power to civilians.
Note also the return last night of other rebels in exile, including Gassim Cherif, head of a dissident faction of the CCMSR, another major armed group in Chad.
Timan Erdimi said he was happy and moved to return to his country after 17 years of exile, to see his daughter, his grandchildren and his relatives, he said that it was now time to participate in the construction of Chad and, he said, he was looking forward to the national dialogue to be held in a few days, on 20 August in N'djamena. Twenty minutes after his arrival, he left the airport cheered by his family and friends, and was escorted by a large military force to his hotel.