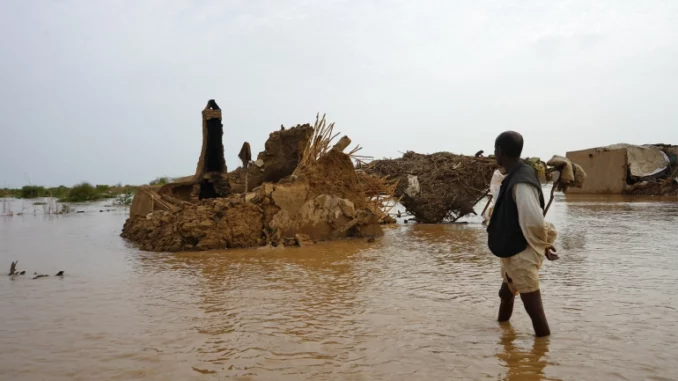 Sudan on Sunday declared a state of alert and emergency in six states of the country due to heavy rains and floods, according to the official news agency SUNA.
"During its meeting on Sunday, the Council of Ministers declared a state of alert and emergency over the catastrophic floods that have affected six states, including Nile, Gezira, White Nile, West Kordofan, South Darfur and Kassala," the agency said.
The council stressed the need for both official and grassroots efforts to generate internal and external humanitarian support from government and civilian agencies to provide assistance to affected people in these states. Large areas of Sudan have recently been hit by unprecedented torrential rains and flooding.
The latest death toll has risen to 80, according to a National Civil Defense Council report released Sunday. Nearly 136,000 Sudanese have been affected by the floods and heavy rains since June, according to the UN Office for the Coordination of Humanitarian Affairs.