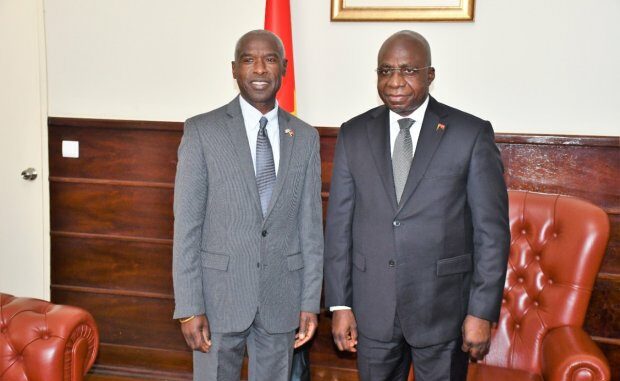 The opening of the Atlantic Basin Partnership, set for the first half of September in Lisbon, Portugal, was a topic of discussion between Angola and the United States on Tuesday in Luanda.
Téte António, the minister of foreign affairs, and Tulinabo Mushingi, the ambassador extraordinaire and plenipotentiary of the United States of America in Angola, discussed the matter at their meeting
The management and preservation of the North, Central, and South Atlantic are goals of the Atlantic Basin, which seeks to complement all other ongoing efforts in this area.
The American diplomat took advantage of the opportunity to congratulate the Angolan people on the victory of the elections in Angola. His nation had participated in the electoral process as an observer in several Angolan districts.