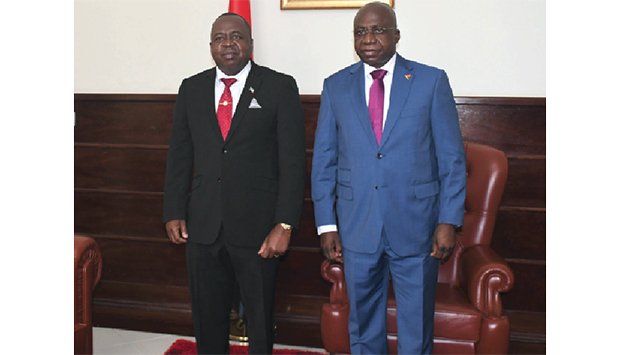 A message for the President of the Republic, João Lourenço, sent by Equatorial Guinea's counterpart, Teodoro Obiang Nguema Mbasogo, was delivered Thursday in Luanda by that country's ambassador to Angola, Protasio Nnaga, to Foreign Minister, Téte António.
The message, whose content was not disclosed, is likely to be related to the disclosure of the final results of the General Elections, which culminated with the re-election of João Lourenço as President of the Republic.
The press release from the Ministry of Foreign Relations, made public yesterday, said that Angola and Equatorial Guinea enjoy "good relations" of friendship and brotherhood, and have cooperation agreements in the most varied areas of political, diplomatic, commercial, social and cultural life.
The Minister of Foreign Affairs, Téte António, received, yesterday, at the headquarters of Mirex, the Figurative Letters of the new head of the diplomatic mission of the Republic of Ghana in Angola.
She is the career diplomat Mavis Esi Kusorgbor, who has already performed important functions in the Ministry of Foreign Affairs of her country.
Relations between Angola and Ghana are "excellent," and the two countries have cooperation ties in the areas of peace and security, mineral resources, fishing, agriculture and education. The two states have initiated several agreements, among which stand out the implementation of a bilateral commission, abolition of visas in diplomatic and service passports, and also a Memorandum of Understanding in the field of Education.