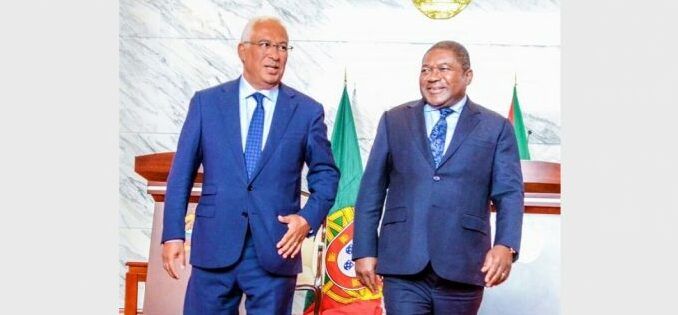 António Costa, the Prime minister of Portugal, declared on Thursday that the Strategic Cooperation Program with Mozambique would receive more than €90 million, a 40% increase in funding.
According to him, "Within the framework of this summit, we can reinforce the amount of the next Strategic Cooperation Programme [PEC] 2022-2026, which is the cornerstone of our strategic partnership between Mozambique and Portugal and will thus have a 40% increase in the funds dedicated to programs, projects, and actions, which will exceed €90 million."
At a news conference in Maputo following a meeting with Mozambican President Filipe Nyusi as part of the 5th Luso-Moçambican Summit, Costa made this declaration.
The five-year PEC was signed in November 2021. In addition to "deepening and renewing collaboration in the vital sectors of education and health," Costa noted that the agreement "will focus on traditional areas of sovereignty, such as defence, justice, and internal administration."
Costa stated that the PEC "invested €135 million" up until 2021 and went on to say that the new framework "foresees €185 million."
The 5th Luso-Moçambican Summit will include the review and modernization of "two instruments to support business investment in Mozambique, the business fund for cooperation and the specific program for business investment in Mozambique," according to Costa, who also stated that the future "necessarily involves strengthening economic relations."
Costa noted that the "Lusophone Compact," a program under which Portugal will give guarantees for €400 million in loans from the African Development Bank for corporate investment in the neighborhood of Portuguese-speaking African Countries, would be inked on the margins of the summit (PALOP).