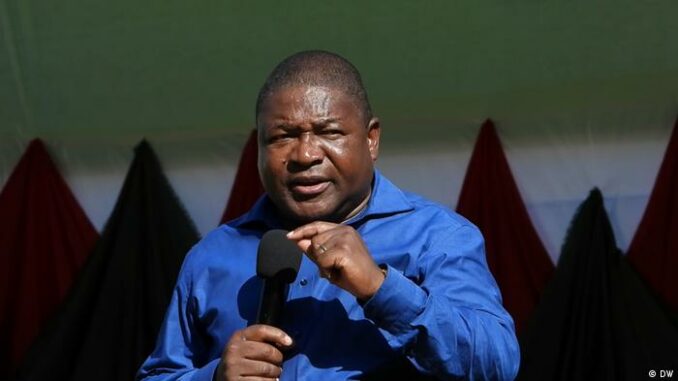 Filipe Nyusi on Wednesday said it was "relevant" to expect a resumption of activity at future natural gas production sites in the country's northeast, which has been plagued by jihadist violence for nearly five years.
Attacks by armed groups in the poor but gas-rich province of Cabo Delgado, which has a Muslim majority, have killed nearly 4,000 people since October 2017, according to the NGO Acled, which collects data in conflict zones. The violence has also caused 820,000 people to flee.
A major attack in 2021 in the coastal town of Palma forced French giant TotalEnergies to suspend its €16.5 billion project.
"We consider it relevant to consider the possibility of resuming the development of construction work," President Filipe Nyusi said at a gas and energy summit in the capital Maputo, assuring that the security situation is now "more stable".
The head of state mentioned in particular the sites hosting the TotalEnergies project and those in the Rovuma basin, where one shutdown project is run by the American ExxonMobil; and another run by Italy's Eni, which has maintained its production target from this half-year.
"We will have more specific meetings with the operators to discuss other support measures needed to maintain safety," Nyusi added.
When contacted, TotalEnergies said its position remained unchanged at this stage: "work will resume once security and safety conditions are restored in the region on a permanent basis.
After the Palma attack, the violence subsided but sporadic attacks continued, also affecting neighbouring provinces of Cabo Delgado.