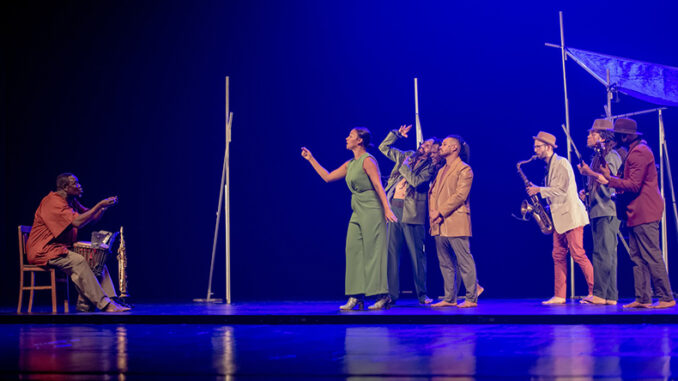 The Cabo Verde Ministry for Culture and Creative Industries will support the 28th edition of the Mindelo International Theatre Festival (Mindelact) with 800,000 escudos (7,200 euros), according to a protocol signed Wednesday.
The protocol for the allocation of the amount was signed in the city of Mindelo, between the Minister of Culture and Creative Industries, Abraão Vicente, and the president of Mindelact Artistic and Cultural Association, João Branco, for the edition that will take place in November and will feature over 40 shows.
For the minister, the festival is an experience and a way of feeling Mindelo and Cape Verde from art, which gives rise to artistic and theatrical partnerships, being an added value that "has no price".
"This is the seventh funding agreement to Mindelact since 2016, because when we took over the government in April 2016 we were still in time to fund it for the first time. Mindelact is a Mindelo brand and a Cape Verde brand and that is why we try to maintain constancy and consistency in funding," Abraão Vicente stressed.
The minister underlined that next to the Baía das Gatas festival, also in São Vicente, there is no other event of the same dimension and strength as the theater festival, due to its consistency, which is why it continues to deserve Government funding.
For the president of the festival, the support of the Government is proof of confidence in the cultural event.
"The proof of the trust that has existed for a long time between the Mindelact artistic association and the Ministry of Culture and Creative Industries is that I have just signed a protocol that I have not read and do not need to read. It was discussed, a day and time was set to be here and the signature was done", said João Branco.
Considered one of the most renowned performing arts events on the African continent and the biggest in Cape Verde, the 28th edition will be held from 4 to 13 November in Mindelo and once again with an extension to the city of Praia.
The event will feature over 40 shows, with performances by artists and companies from 12 countries, considered by the association's president as a moment of celebration.
It is the second consecutive year of the event, after the beginning of the Covid-19 pandemic, since last year there were many restrictions because of safety regulations and in 2020 it was held in an 'online' way.