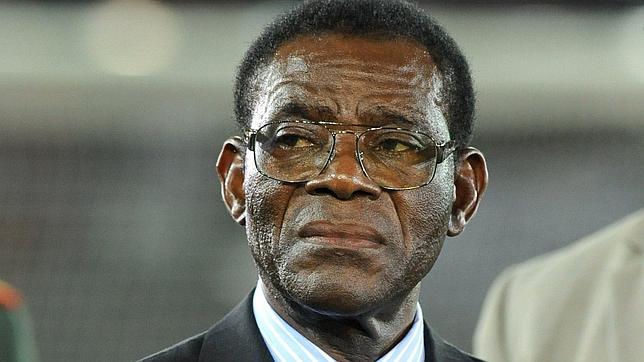 Authorities in Equatorial Guinea say they have foiled a planned attack concocted by a group of opponents united in the Coalition of Leaders of the Illegal Opposition of Equatorial Guinea (Coalipge). At least six people are under arrest.
"A group of 20 individuals were going to blow up four gas stations simultaneously, two in each of the country's main cities. And secondly, they were going to attack members of the government in cold blood in their residences," reads the country's official news portal.
The plan, which also included setting fire to embassies, was supposed to be carried out on September 29, according to Nicolas Obama Nchama, the minister in charge of security.
After four people shown on state television, two other individuals were detained as part of the investigation into the series of attacks planned for Malabo and Bata, according to the state prosecutor, Anatalio Nzang Nguema. "The people involved in this case will be prosecuted for attacking the authority and for acts of terrorism," said the prosecutor.
Among those heard by the prosecutor was Ricardo Mangue Obama Nfubea, who served as prime minister from 2006 to 2008. He returned home free. Also in the box of suspects is an opposition leader, Gabriel Nse Obiang Obono, head of the Citizens for Innovation party, which was dissolved in 2018.
On Tuesday, the security minister met with the diplomatic corps accredited to Malabo. "We already have the heads and the investigation is ongoing, however I guarantee you that the situation is already under control," said Nicolas Obama Nchama.
"The regime wants to force a situation of turbulence, a situation of instability to extinguish any hint of opposition in order to strengthen the presidential aspirations of Teodoro Nguema Obiang," said Joaquin Eloy Ayeto, coordinator of the human rights NGO Somos+.
Equatorial Guineans have been called to the polls on November 20 for an early presidential election, which will now be held at the same time as legislative and municipal elections. President Teodoro Obiang Nguema Mbasogo, 80 years old and in power since 1979, is running for his own succession.