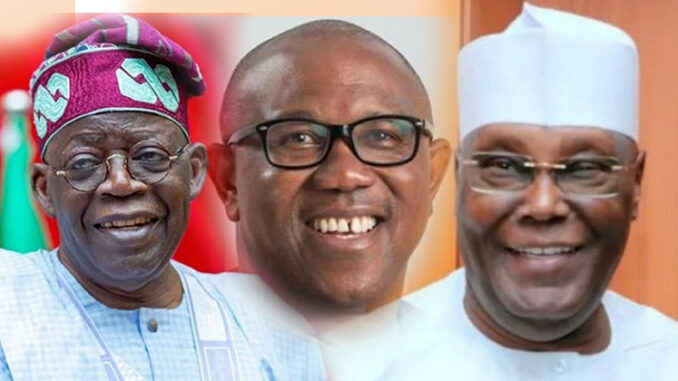 The race for Nigeria's presidential election will start on Wednesday. Eighteen candidates are on the starting line, hoping to take the helm of Africa's most populous country after five months of campaigning at a time when it is going through a serious economic and security crisis.
Two main candidates are vying for the position to replace President Muhammadu Buhari, 79, who is not standing for re-election after two terms in office. They are Atiku Abubakar of the People's Democratic Party (PDP) and Bola Ahmed Tinubu of the ruling All Progressives Congress (APC).
But with five months to go before the election, no favorite has emerged and, in a rare development in the West African giant that returned to democracy in 1999, the candidates of the two main parties do not seem certain to win in the first round.
"Unlike the last six elections, the 2023 vote will not be a two-candidate race," says Professor Dapo Thomas of the University of Lagos.
Mr. Tinubu and Mr. Abubakar, both in their 70s, are wealthy and controversial. They will have to convince voters in a country where 60 percent of the population is under 25 years old and where exasperation with the old political class accused of corruption and poor governance is growing.
Also, an outsider candidate has emerged in recent months. He is Peter Obi of the Labour Party, a former governor who is very popular with the youth and has a lot of support on social networks.