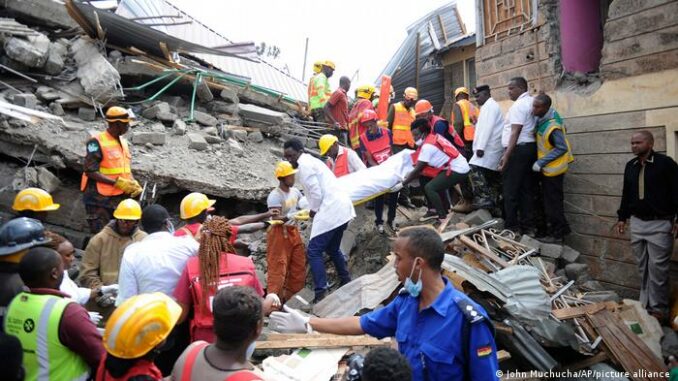 At least five people, including two children, were killed Monday after a six-story building collapsed in a town on the outskirts of the Kenyan capital, Nairobi, the city's governor said.
The building, which was under construction in Kiambu, collapsed Monday morning, Governor Kimani Wamatangi said on Twitter. "We lost five people in the collapsed building," he said, adding that search and rescue efforts were continuing.
The cause of the accident was not immediately known.
Poor construction, disregard for regulations and corruption have led to several fatal accidents in the past in Kenya, the economic powerhouse of East Africa, which has been experiencing a property boom for several years.