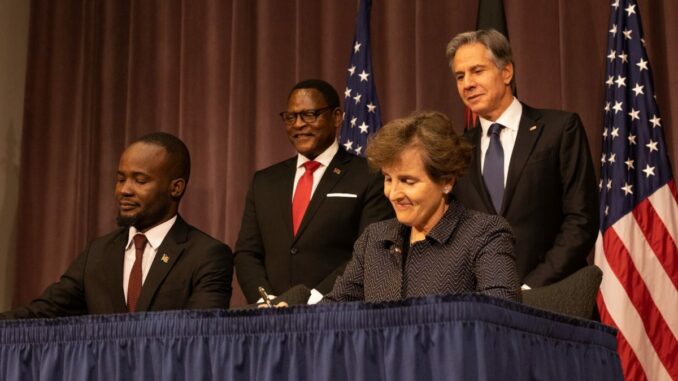 The United States has approved a $350 million grant for infrastructure projects in Malawi, praising good governance in the southern African country.
The aid, which will be channeled through the Millennium Challenge Corporation, an organization designed to help developing countries that meet certain democratic criteria, will be used to build roads in the country to connect rural and urban areas.
At a signing ceremony in Washington, U.S. Secretary of State Antony Blinken praised President Lazarus Chakwera's commitment to "democratic and economic reforms" and said the road project was essential to increasing the country's agricultural production.
"This will be granted to Malawi – not debt," Blinken said, contrasting this with China, which is investing heavily in Africa in the form of loans that Washington considers unfavorable.
Chakwera won the 2020 presidential election by campaigning on the fight against corruption in the poor southern African country.
"My government has opted for a zero tolerance policy on corruption, no one is exempt from prosecution," the Malawian president said at the ceremony.
He also called on the United States to support a joint project with Zambia and Mozambique that would give landlocked Malawi sustainable access to the Indian Ocean.