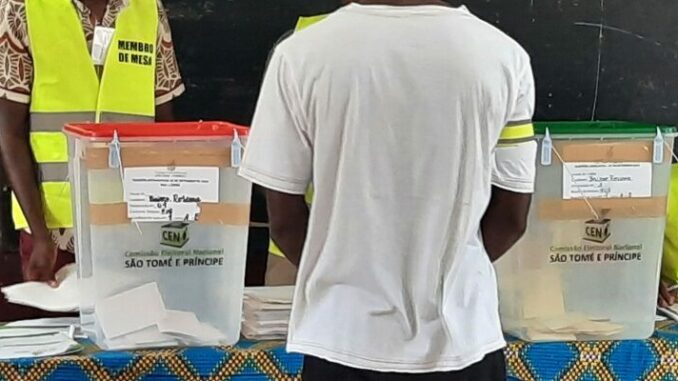 The centre-right opposition in Sao Tome and Principe won an absolute majority in the National Assembly in the September 25 legislative elections, the Constitutional Court of the small central African archipelago considered a model of parliamentary democracy on the continent announced.
The Independent Democratic Action (ADI) won 30 of the 55 seats in the unicameral parliament, beating the fragile coalition of center-left parties from the previous legislature led by Prime Minister Jorge Lopes Bom Jesus' Liberation Movement of Sao Tome and Principe-Social Democratic Party (MLSTP-PSD), which won 18 seats, according to official results released by the supreme court and cited by the government news agency STP-Press.
Sao Tome is accustomed to alternating power between these two parties, which have dominated the political scene since the introduction of multiparty politics in 1991 in this former Portuguese colony.
As number one of the ADI, Patrice Trovoada, former Prime Minister (2010-2012 and 2014-2018), is expected to be invested a third time at the Head of the future government. This will end the cohabitation in the two-headed executive between Mr. Lopes Bom Jesus and the current President of the Republic, ADI Carlos Vila Nova, elected in 2021. The latter, however, has only an honorary role.
While the ADI won a majority of the votes cast, the 215,000 inhabitants of this small and very poor archipelago in the Gulf of Guinea had to wait eight days to find out if one of the parties or coalitions would win an absolute majority.