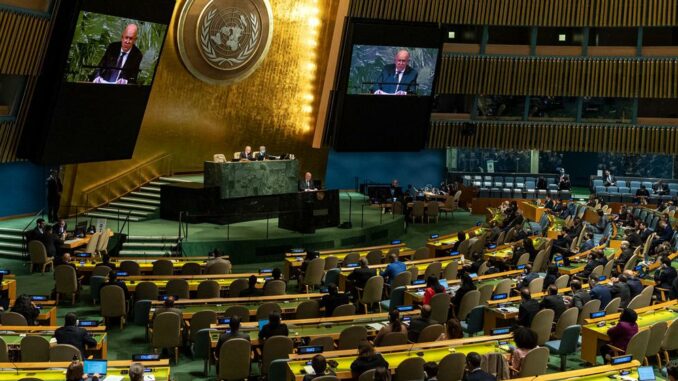 The United Nations General Assembly voted on Wednesday, 12, a resolution condemning Russia's annexation of four regions of Ukraine.
Angola, Cape Verde and Guinea-Bissau voted in favor of the resolution, which condemns Russia's "illegal annexation attempt" of four partially occupied regions in Ukraine and calls on all countries not to recognize the measure.
Mozambique, as it had done in the previous vote, chose to abstain, while Sao Tome and Principe was absent.
In total there were 143 votes in favor, five against, and 35 abstentions. Russia itself voted against the resolution, as well as Belarus, North Korea, Nicaragua, and Syria.
In relation to previous votes, Cape Verde kept the same vote against Russia, Angola, which had chosen to abstain, now voted in favor, and Guinea-Bissau voted for the first time.
Most of those who abstained, with China at the head, are African countries. In explaining the Angolan government's vote, the ambassador to the United Nations said it "voted in favor of this resolution in accordance with its convictions about the well-founded principle of the sacrosanct territorial integrity enshrined in its own Constitution, which defines Angola as a unitary and indivisible state, whose territory is inviolable and inalienable.
Maria de Jesus dos Reis Ferreira also cited the provisions of the United Nations Charter and the Constitutive Act of the African Union (AU).
The diplomat recalled that the relations between Luanda and Moscow "date back to the former USSR which played a decisive role in our fight against colonialism and against the invasion of Angolan territory by the army of the apartheid regime of South Africa" and today, she said, there is a "close relationship of friendship and cooperation in several areas of common interest.