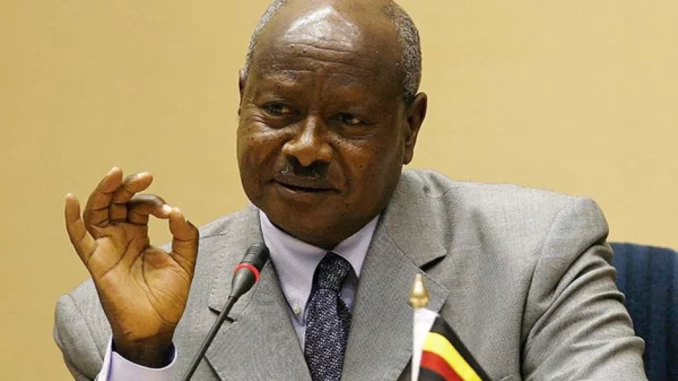 President Yoweri Museveni on Wednesday ordered traditional healers to stop treating the sick in a bid to stop the spread of Ebola, which has already claimed 19 lives in the East African country.
In a televised address to the nation, he also ordered security officials to arrest anyone suspected of having contracted the often deadly hemorrhagic fever if they refuse to isolate themselves. His instructions follow a regional ministerial meeting in Kampala focused on emergency responses to the outbreak after Uganda announced last month its first death from the highly contagious disease since 2019.
The director of the World Health Organization (WHO), Tedros Adhanom Ghebreyesus, said earlier that clinical trials of Ebola vaccines could begin "in the coming weeks" in Uganda, where the virus is still rampant.
Ugandan Health Minister Jane Ruth Acenga, meanwhile, said Wednesday that a fatal case had been recorded in Kampala, an infected person who left the central district of Mubende, where the outbreak was first reported, and later died in a hospital in the Ugandan capital.
"Witch doctors, traditionalists, and herbalists should not accept sick people now." "Stop what you are doing," President Museveni added. "There is no witchcraft here. Ebola is a disease. The communities in the affected areas should know that Ebola is deadly and is spread by contact with the affected person," he said.