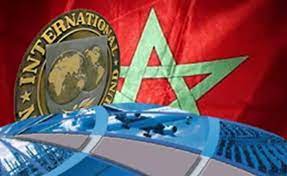 Morocco's GDP growth is projected to reach around 1.25 pc in 2022 before increasing to around 3 pc next year with narrowing external deficit to 3.5% of GDP, according to the International Monetary Fund outlook.
In a press release issued following the visit paid to the country within the frame of Article IV consultation, the IMF experts said the Moroccan economy has experienced a confluence of negative shocks in 2022 that have halted the rapid rebound after the pandemic.
"The drought impacted agricultural production, while the terms-of-trade shocks from Russia's invasion of Ukraine fueled inflation and reduced purchasing power. The recovery of tourism, strong remittances, and resilient exports have partially offset these shocks," underlined the Fund's analysts.
"Although caused by global supply and commodity price shocks, inflationary pressures have become more widespread over the course of this year. Accordingly, Morocco's central bank has appropriately tightened monetary policy in September", added the statement of the IMF team.
"While we expect inflation to start falling next year, driven by the projected decrease in global commodity prices, ensuring a return of inflation to close to 2 pc by 2024 will likely require further increases in policy rates, to further anchor inflation expectations", underlined the Fund's experts.
They welcomed the Moroccan government's decision to publish its three-year budget plans as part of the 2023 Budget, which envisages continued reduction of the deficit to closer to pre-pandemic levels.
The 2023 Budget also rightly focuses on mitigating the impact of recent shocks and financing much-needed reforms in the social protection, health, and education systems.
According to the IMF, significant progress has been achieved in expanding social protection, and the reforms in health and education systems will help improve access, efficiency, and quality of services.
The Mohammed VI Fund and the implementation of the new Charter of Investment will stimulate private investment, while ongoing liberalization of the electricity market will speed up the transition to renewable energy amid increasing scarcity of water resources.