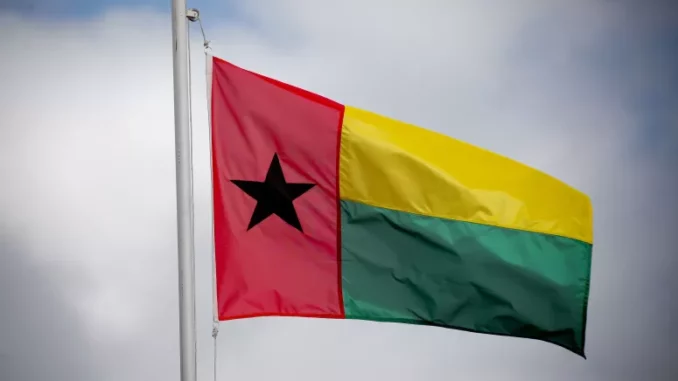 The International Monetary Fund on Tuesday admitted an "optimistic framework" for signing a financial program with Guinea-Bissau in January 2023, the Guinean Finance Ministry said in a statement.
The statement was issued at the end of a meeting between the head of the IMF mission, José Gijon, who today began the economic assessment of the country with a view to signing a financial program, and after a press conference by Finance Minister Ilídio Té.
"If these negotiations are satisfactory, the IMF Executive Board will meet in January 2023 to include Guinea-Bissau in the Extended Credit Facility," the statement said.
The IMF also expressed its readiness to continue to support the country to "resolve its economic and financial problems."
At the meeting with the IMF, the Finance Minister outlined a "favorable picture from the perspective of containing public spending," stressing that measures have been taken, including the reduction of advisors and consultants in the sovereign bodies.
In relation to the Guinea-Bissau Electricity and Water Company, Ilídio Té, acknowledged that "it continues to be a fiscal risk", but that the Government "will not inject funds" into the company and that it continues to monitor its management.
The minister also addressed the corrective measures taken in the health and education sectors, where "irregular" entries "were pointed out" and that "led to the exponential increase of the wage bill.
At the meeting, the situation of commercial banking and the management of the covid-19 fund were also addressed.
An IMF mission started today contacts with Guinea-Bissau authorities to analyze the economic situation and the conditions to negotiate a financial program. The first part of the IMF mission, led by José Gijon, will take place virtually and the second part will take place in Bissau between November 14 and November 22.
The IMF announced in June that it would soon resume financial assistance to Guinea-Bissau under the Extended Credit Facility and stressed in the Article IV consultations that sustainable fiscal management is a "priority" and that fiscal consolidation must continue in 2022 to "contain the high risk" of increasing public debt.
In the latest World Economic Forecast report, released in October, the IMF forecasts Guinea-Bissau economic growth of 3.8% in 2022 and 4.5% in 2023.