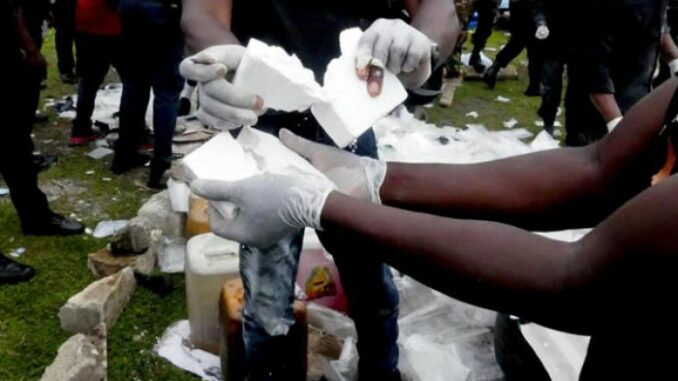 The Angolan authorities in Luanda Thursday destroyed more than 200 kilograms of cocaine drugs, seized this year, mainly at the port of Luanda, said the spokesman for the Criminal Investigation Service (SIC).
Halaiwa said that besides cocaine, 651 kilograms of Liamba were also incinerated in the municipality of Viana.
"This drug was seized in several micro operations carried out throughout the year, I want to highlight that at the port of Luanda 164 kilograms of cocaine were seized, at the airport 45 kilograms of cocaine," said Halaiwa, speaking to Angolan public radio.
According to the SIC spokesman, 1,143 criminal cases were opened, of which 1,052 were referred to court, which "means that some of those arrested will know in the coming days their respective convictions.