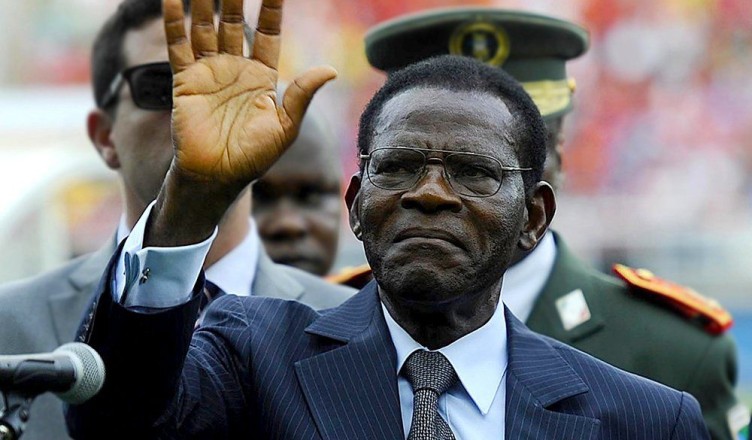 Equatorial Guinea's President Teodoro Obiang won the presidential election, with 405,910 of 411,081 votes, or 94.9 percent, the National Electoral Board announced last Saturday, so he advances to a sixth seven-year term.
Obiang is thus "solemnly elected president of the Republic of Equatorial Guinea for a new seven-year term," said Interior Minister Faustino Ndong Esono Ayang, who is also president of the National Electoral Board.
"The definitive results of the ballot once again prove us right. Obiang Nguema Mbasogo is re-elected as president of Equatorial Guinea with 94.9% of the vote, which equals 405,910 votes of the population; we continue to demonstrate we are a Great Political Party," wrote the vice president and his son, 'Teodorin' Obiang, on his Twitter account.
Second in the vote was the secretary-general of the Convergence for Social Democracy (CPDS), Andrés Esono, the only authorized opposition party, with 9,684 votes, and in third place was the leader of the Social Democratic Coalition Party (PCSD), also in opposition but close to the President's party, Buenaventura Monsuy Asumu, with 2,855 votes.
In addition to the presidential vote, the Ecuatoguineana also choose their representatives in Parliament, with Obiang's party taking all of the seats, in addition to the 55 in the Senate, as well as the 58 disputed seats in the municipalities, which all went to members of the Democratic Party of Equatorial Guinea (PDGE).
The final results must now be validated by the Constitutional Court, said the Interior Minister, who put the electoral turnout at 98%.