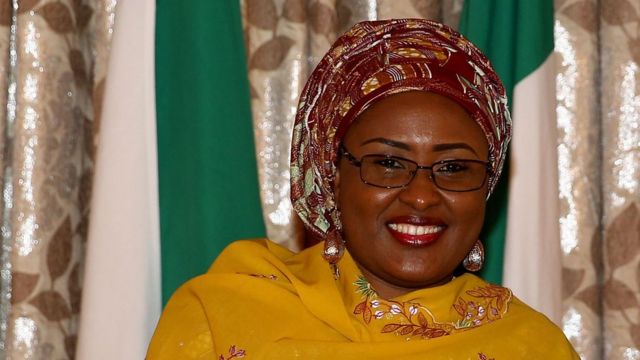 The National Association of Nigerian Students had called for nationwide protests starting Dec 5.
The wife of the Nigerian president has withdrawn her defamation complaint that earned a student a recent court appearance over a tweet she found offensive, the young man's defense team said Friday.
"The First Lady has withdrawn her complaint," said without further details, Chiejoke Agu, lawyer for Aminu Adamu, a student whose arrest on November 18 because of a message on Twitter deemed insulting to Mrs. Aisha Buhari, had been condemned as "illegal" by Amnesty International.
According to a judicial source, "the defendant will be released any minute. The documents for his release are being processed".
A student at a university in northern Nigeria, Mr. Adamu, born in 1998, was arrested five months after posting a message on Twitter in which he commented on the physical appearance of Mrs. Buhari and criticized her for "eating the money of the poor."
On Thursday, Mr. Agu said that the young man had been brought before a criminal court in Abuja two days earlier to be tried for "defamation" (a charge punishable by two years in prison under the Nigerian penal code) following a complaint from the wife of President Muhammadu Buhari.
The National Association of Nigerian Students (Nans) had called for demonstrations throughout the country from December 5 "until (the) unconditional release" of Mr. Adamu.
Its president, Felix Atah, welcomed Friday the announcement of the withdrawal of the complaint of Mrs. Buhari, just in time, according to him, so that the student can write "his final exams starting Monday"
Amnesty International, which had demanded the "immediate" release of Mr. Adamu, wrote on Sunday that the student had been "subjected to beatings, torture and other forms of ill-treatment," according to his family and relatives.
In recent years, human rights organizations have increasingly criticized the Nigerian authorities, accusing them of repeated violations of freedom of expression and opinion.