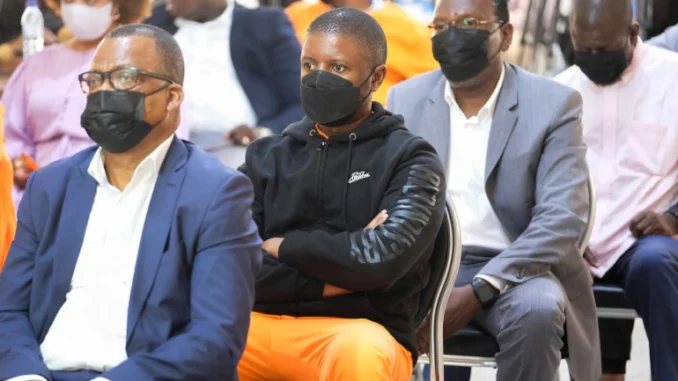 Eleven people close to Mozambique's government, including the son of a former president, were sentenced Wednesday to prison terms in the massive "hidden debt" corruption scandal that plunged the country into a serious financial crisis.
Nearly a decade after the events, a special court set up in a white tent in the courtyard of a prison in the capital Maputo delivered its verdict. No court was big enough to try one of the biggest scandals to hit the world's poorest country.
The case concerns secret loans of two billion dollars granted by foreign banks to Mozambican public companies, and guaranteed by the state, officially for contracts for fishing equipment and maritime surveillance. The trial, broadcast live on radio and television, began last year and lasted seven months.
Wearing orange prison jumpsuits for some of them, the 19 defendants were on the bench for the reading of the verdict, which lasted a week. All of them are close to the government and are on trial for blackmail, forgery, embezzlement and money laundering.
"The crimes committed have had effects that will last for generations. The country was blocked, financial aid to the state was suspended and poverty worsened for thousands of Mozambicans," said Judge Efigenio Baptista as he announced the verdict.
The biggest culprits in the case are the former head of intelligence and state security, Gregorio Leao, and the former head of economic intelligence, Antonio do Rosario, he said, sentencing each of them to 12 years in prison.
Ndambi Guebuza, son of former head of state Armando Guebuza, was convicted of facilitating his father's dealings with the government. In exchange, he received 33 million dollars in bribes, spent on luxury hotels, cars and sumptuous villas.
The president's son "financed his taste for luxury at the expense of the impoverishment of the people," the judge said. He was also sentenced to 12 years in prison.
In total, eleven defendants were sent to prison, and eight were acquitted.
The current Head of state, Filipe Nyusi, was implicated in several testimonies. However, so far he has not been bothered by the justice system.