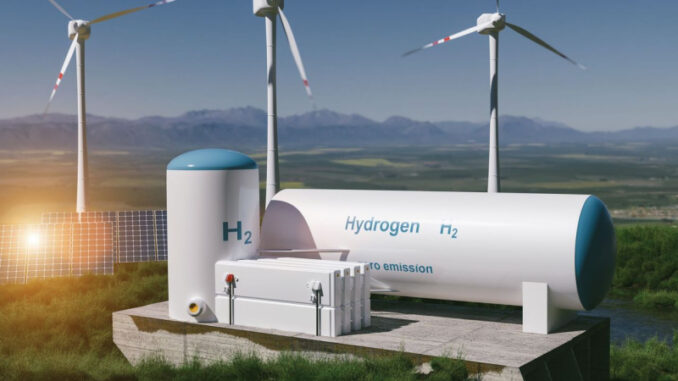 German company Syntech Fuels GmbH plans to produce green hydrogen and synthetic fuels from waste on the islands of Santiago and Boa Vista, according to a memorandum of understanding signed with the government.
"Among others, the initiative foresees the construction of two scalable green hydrogen production plants, on the islands of Santiago and Boa Vista, with capacity to produce synthetic fuels and derived economic enterprises, namely in the fields of biological agriculture, drinking water and irrigation, aquaculture, fertilizers and high purity chemicals," announced the Minister of Finance, Olavo Correia.
"We are facing a project that will contribute to the acceleration of the implementation of the National Plans regarding the Energy Transition and the COP26 Climate Goals, to which Cape Verde has committed itself," added the minister.
According to Olavo Correia, the memorandum of understanding, "a set of commitments for articulation between the parties for the development and financing of the project", has already been signed between the German company and Cape Verde TradeInvest, a public agency that promotes foreign investment in the archipelago.
"On the island of Boa Vista, the project will particularly aim to transform the island into a green tourism destination, which is in line with the government's strategy in this area. On the other hand, it should be noted that this initiative will greatly contribute to a better management of municipal waste in Cape Verde", Olavo Correia also explained.
Although without specifying dates for the implementation of the project or the amount of investment foreseen, the Deputy Prime Minister defended "that it will be totally self-sufficient and will use innovative technologies, including a transport and export system.
"It counts with all the comfort and support of the Government, so we will do everything to make it materialize as soon as possible," he emphasized.