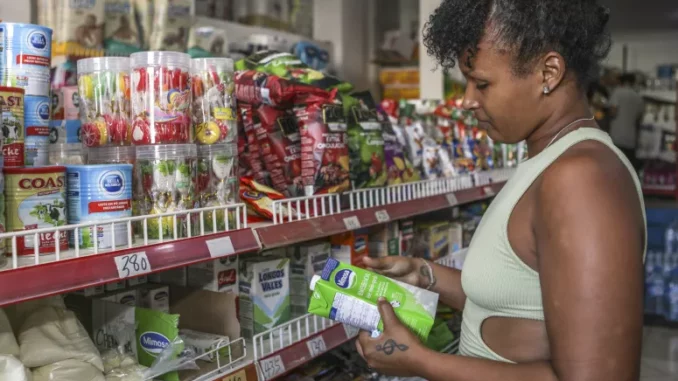 Prices in Cape Verde increased 0.7% in November, accelerating compared to October, accumulating a rise of 8.0% in a year, according to data released by the Cape Verdean National Institute of Statistics (INE).
According to the latest Consumer Price Index (CPI), prepared by INE, this monthly variation — in October and September it was identical, at 0.4% — had been decelerating, since in September it was 0.1 percentage points lower than in August, which was then 0.7 points lower than in July.
"The year-on-year rate of change of the total CPI in the month of November 2022 was 8.0%, 0.2 percentage points lower than in the previous month," reads the INE report.
Also in November, the CPI registered an average variation in the last 12 months of 7.8%, 0.3 percentage points higher than in October.
Price rises in Cape Verde should close 2022 with an overall average increase of almost 8% and reduce to less than half next year, according to Cape Verdean government forecasts.
In the supporting documents for the draft State Budget law for 2023, previously reported by Lusa, the Cape Verdean government admits that "price levels should remain high, accelerating from 1.9% in 2021 to 7.9% in 2022," the highest value in 25 years.
"Already for 2023, it is expected to reduce to 4% [3.7%, according to the proposal detail], reflecting the reduction in imported inflation from Cape Verde's main trading partners," the document reads.
It adds that the classes of goods and services "with more intensity in price growth" in 2022 are food products and non-alcoholic beverages, "being a risk to food security, especially for lower income families," as well as housing, water, electricity, gas and other fuels and transport, "mainly due to the effects of imported inflation.
"In this path, the purchasing power of economic agents, especially the most vulnerable, will be highly affected, which may require greater state intervention to ensure social balance," admits the government, in the budget proposal for 2023.
Before the effects of the current inflationary crisis and despite the covid-19 pandemic, Cape Verde recorded a historic minimum inflation rate of 0.6% in 2020, and 0.8% in 2017.
In Cape Verde's proposed State Budget for 2023, approved in generality and awaiting promulgation by the President of the Republic, an update of the national minimum wage is planned, which will rise from 13,000 to 14,000 escudos (117 to 126 euros) in 2023 and wage increases of 1 to 3.5% for civil servants and pensioners with lower incomes.