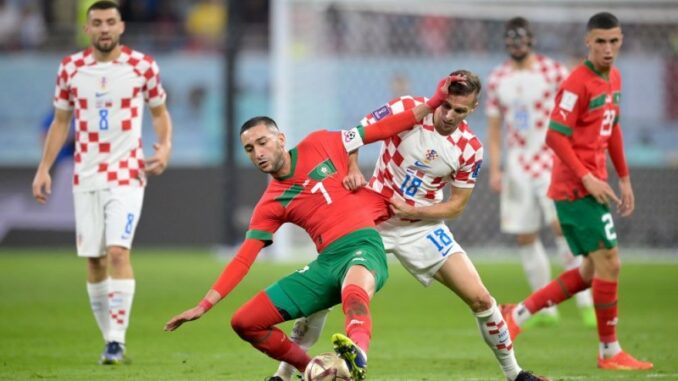 Morocco's unparalleled journey in the Qatar 2022 World Cup ended in the third place play-off this Saturday as they lost to Croatia 2-1. However, if they lost the match and could not reach the final and bring back home the cup, they gained the love of the whole world and made Africa and the Arab world proud.
International media and millions of people around the world have expressed admiration for the prowess of the North African team that reflects an image of a country that is willing to compete at the global stage with the elite at all levels.
"Trailblazer", "a record-breaker" or "watermark" are some of the words used by the international media to describe Morocco's unparalleled run in the World Cup.
If Moroccan players have enchanted soccer the world by their skill and team spirit as well as by the insight of their national coach, Walid Regragui, Moroccan fans in the stadium impressed with their passion for the national team and for football as they gave a taste to the whole world of Moroccan chants and support till the last minute for the Atlas Lions. The FIFA, impressed by the Moroccan fans, named them the number one player, not the twelfth as they are usually called.
The run of the squad led by former international player Walid Regragui was cheered across Africa, the Arab World, Muslim countries and even in countries where football is not very popular such as the US.
So, regardless of its elimination from the semi-final stage, Morocco's national team entered history and will be leaving Qatar with heads held high for honorably representing Africa and the Arab world, having defeated some global heavy-hitters, such as Belgium, Spain, and Portugal on their way to the top four.
Yet, the main takeaway is what the coach has been reaffirming over and over: Morocco and Africa have changed and they are not in World Cups to entertain and leave.