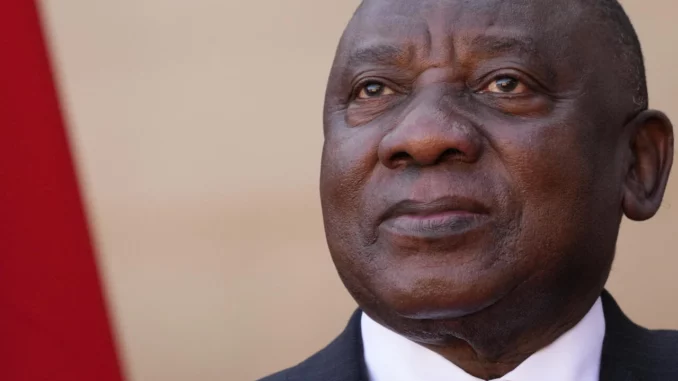 In an overwhelming vote of confidence in his reform agenda, South African President Cyril Ramaphosa was re-elected as leader of the African National Congress (ANC) during a highly contested internal party election in Nasrec, south of Johannesburg, on Monday (19 December).
The pragmatic, wealthy and ambitious Ramaphosa was re-elected despite being badly damaged by a cash-heist scandal that has dogged him for months. Former health minister Zweli Mkhize received 1,897 votes, while Ramaphosa received more than 2,000 votes, winning by more than 500 votes. Ascendancy to the helm of the ANC, in power for almost three decades, is a steppingstone to a second term as head of state. But the 70-year-old is on much shakier ground than when he was first elected party leader in 2017, amid deep divisions within the ANC — the party shaped by Nelson Mandela to spearhead the struggle to end apartheid.
A protege of Mandela, who once described him as one of the most gifted leaders of the "new generation," Ramaphosa stood alongside the anti-apartheid icon when he walked out of jail in 1990. He promised a "new dawn" for South Africa when he became president in 2018, but his image has been dented by scandal and a lackluster economy. Ramaphosa's re-election bodes well for the struggling economy and financial markets as economic pundits warned in the build-up to the five-day elective conference that the economy risked collapsing if Ramaphosa were to lose the election to the radical economic transformation (RET) faction of the party.