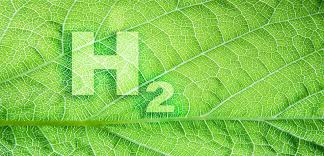 After examining and highlighting the advantages of utilizing solar power to create green hydrogen in four African countries, a new study published by the European Investment Bank (EIB), in collaboration with the International Solar Alliance and the African Union, reveals Africa's significant potential for green hydrogen.
According to the study analysis, utilizing Africa's solar energy to produce 50 million tons of green hydrogen annually by 2035 can help secure the world's energy supply, boost global competitiveness, create jobs, decarbonize heavy industries, and revolutionize access to clean water and sustainable energy.
The countries concerned with this new output are Mauritania, Morocco, South Africa, and Egypt.
The EIB published a road map for the commercialization of green hydrogen in Africa, which called for the national planning, regulation, and incentive programs to encourage private sector investment.
Green hydrogen generation, storage, delivery, and usage must be demonstrated successfully at both the demonstration and commercial scales in pilot projects, the EIB report recommended.
In addition, the success of this sector is highly dependent on close market-based collaboration, required to enable large-scale domestic and international off-take and demand for green hydrogen, as well as to increase cooperation in the design, financing, construction, and operation of green hydrogen production, storage, and distribution infrastructure.
The new study forecasts that investing in green hydrogen may reduce carbon emissions in Africa by 40%, replacing 500 million tons of CO2 each year.
"Africa can secure access to clean and sustainable energy on the continent and become a global energy player through green hydrogen exports," EIB said.
According to another recent study, the African continent has the potential to account for a significant share – up to 10% – of the global hydrogen market by 2050 by leveraging its vast solar, hydropower, wind and biomass resources and catalyzing investments in the development of electrolyzers and associated technologies.
By unlocking up to $1.13 trillion in new investments in hydrogen projects through 2050, Africa could produce up to 60 million tons of green hydrogen capacity – and at a lower cost than other regions – serving to boost electrification and drive economic expansion, with up to $120 billion added to the continent's GDP and up to 3.7 million jobs created.
The projects launched or planned by the four countries covered by the EIB study:
Egypt, which announced 2022 as "the year of green hydrogen," launched a number of projects in partnership with the government. These include Maersk's Green Fuels project; Masdar Hassan Allam Utilities' Suez Hydrogen Project and Mediterranean Coast Hydrogen project; H2 Industries' Port Said Hydrogen Project; Total Eren and Enara Capital's SCZONE Hydrogen Project; Alfanar's Green Ammonia project; and Globeleq's Suez Canal Economic Zone facility, among others. As part of the National Green Hydrogen Strategy announced during COP27 – held in Sharm El Sheikh, Egypt – the Egyptian Government signed a further eight framework agreements for ammonia and green hydrogen project deployment.
Mauritania is another country on the global map for hydrogen production, home to Africa's two largest hydrogen facilities by production capacity – the 1,700-ktpa Aman Hydrogen Project and the 600-ktpa Project Nour Green Hydrogen Plant – which are both set to come online in 2030. Following the launch of these billion-dollar megaprojects, several other private sector initiatives have made headway in the sector, including a Memorandum of Understanding between state-owned mining firm SNIM and ArcelorMittal to produce steel using energy from green hydrogen. The Mauritanian Government also signed an agreement with bp to partner on the large-scale production of green hydrogen.
Morocco, following the launch of a National Hydrogen Commission and industry expansion roadmap in 2019 and 2021, respectively, is on track to become one of the largest producers of low-cost green hydrogen globally, according to the International Renewable Energy Agency. The Kingdom has launched several recent developments, including HEVO Ammonia, the German H2 & Ptx Derivatives Project and Total Eren's Green Ammonia Megaproject. The 31-ktpa HEVO Ammonia development, for its part, will represent the largest green hydrogen and green ammonia project in the country to date and is expected to be commissioned by 2026.
South Africa, having launched its Hydrogen Society Roadmap – which aims to place the country ahead of the global green hydrogen race – is one of the leading hydrogen markets in Africa. Projects such as Anglo American's H2 Valley and Mining Trucks initiative and ArcelorMittal and Sasol's Green Derivatives have made significant progress in moving South Africa towards a green economy. The recent signing of a Memorandum of Understanding between ACWA Power and the Industrial Development Corporation, along with South African President Cyril Ramaphosa's announcement of a R300-billion green hydrogen pipeline, are set to unlock additional project launches in 2023 and beyond.