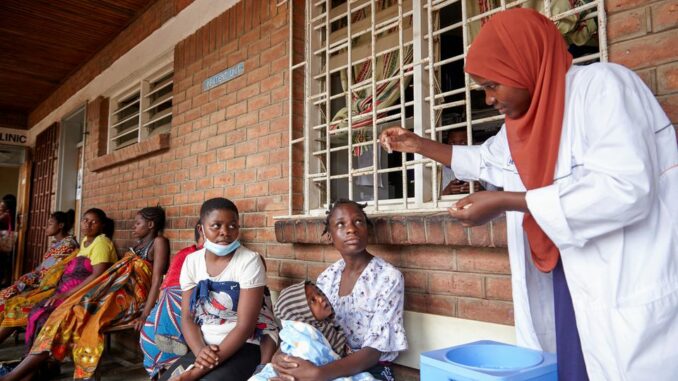 Schools in Malawi's two largest cities will remain closed until further notice due to the worsening cholera epidemic affecting the country, the government announced Monday.
The closure of the primary and secondary schools "is due to the recent and continuous increase in the number of cholera cases and deaths" caused by the disease, explained Health Minister Khumbize Chiponda.
Chiponda said the start of the school year has been postponed for at least two weeks in the capital Lilongwe and the southern city of Blantyre, while students were expected to return to school on Tuesday after the vacations.
This "late" announcement was "taken only in the interest of the health of our students," she added. The poor southern African country has recorded nearly 18,000 cases of cholera and 595 deaths since March. According to the World Health Organization (WHO), this is the largest outbreak of the disease to hit the country in a decade.
Cholera is contracted by ingesting water or food contaminated with bacteria. It usually causes diarrhea and vomiting and can be very dangerous for young children.
In September, the WHO reported a "worrying resurgence" of cholera worldwide, after years of decline, with climate change adding to the usual factors such as poverty and conflict.
The disease affects between 1.3 million and 4 million people worldwide each year, killing up to 143,000.