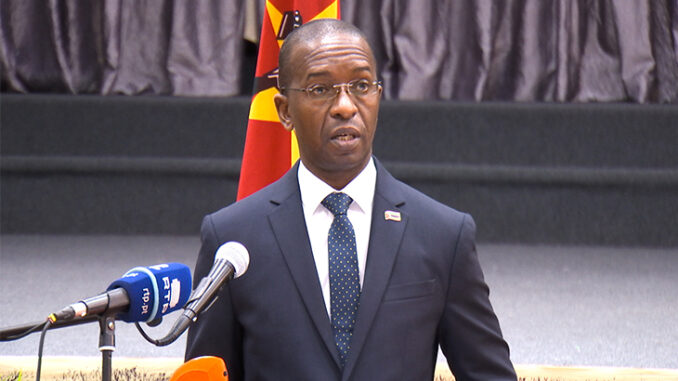 Mozambique's Defense minister yesterday called on young people "not to be fooled" by false promises of jobs, warning that the "deceived" are dying in Cabo Delgado, a province terrorized by armed attacks for five years.
"Young people do not allow yourselves to be deceived. Many of our deceived brothers are dying in Cabo Delgado, victims of the war, because they believed they were going to have jobs," said Cristóvão Chume, during the ceremony to launch the military census in Malema, in the northern Mozambican province of Nampula.
According to the minister, the young people deceived with promises of jobs "are being taken to Cabo Delgado to be part of the terrorists" and when they arrive in the province they are "forced to kill and destroy the Mozambican patrimony.
Mozambique's defense minister also urged young people to join the military census, which runs from Tuesday until February 28, noting that it is their responsibility to defend the "sovereignty and territorial integrity."
"Don't expect citizens from other nations to come and defend our sovereignty and territorial integrity because the country is ours," stressed Cristóvão Chume.
Mozambique's Ministry of Defense expects to census 221,140 young people this year, up from 220,000 in 2022.
Cabo Delgado province has faced an armed insurgency for five years with some attacks claimed by the extremist group Islamic State.
The insurgency has led to a military response since July 2021 with support from Rwanda and the Southern African Development Community (SADC), liberating districts near gas projects, but new waves of attacks have emerged south of the region and in neighboring Nampula province.
The conflict has left one million people displaced, according to the United Nations High Commissioner for Refugees (UNHCR), and about 4,000 dead, according to the conflict registration project ACLED.