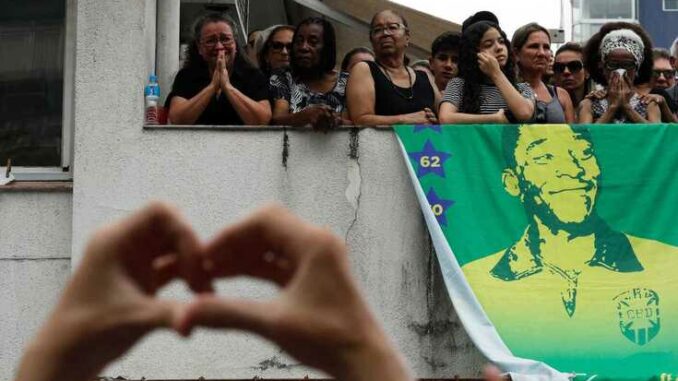 About 2,400 people have signed, in four days, an online petition contesting the intention, announced by the Prime Minister of Cabo Verde, to give the name of Pele to the Estadio Nacional in Praia.
The petition, consulted today on the platform "change.org", is entitled "We don't want the name of our 'National Stadium' as 'Pelé Stadium'" and comes in the wake of intense debate in public opinion and social networks in Cape Verde since the announcement of this intention by the head of government, Ulisses Correia e Silva, responding to the challenge of FIFA of an international tribute to the former Brazilian footballer, who died on December 29.
"If FIFA recommends that in every country a stadium should be named 'Pelé Stadium', then let FIFA come and finance a new 'Pelé Stadium', we will accept it wholeheartedly. No doubt we recognize the greatness of the great Pelé, but he would be better honored by 'Santos' and his country," reads the text of the petition, which classifies the government's intention as an "emotional and immature act''.
The Prime Minister of Cape Verde, Ulisses Correia e Silva, announced on January 4 the intention to name the National Stadium, located on the outskirts of the city of Praia, after Pelé.
The announcement was made through a message posted on his official account on the social network Facebook that has already originated a record of more than 4,400 comments on it, mostly critical of this intention, for not being a Cape Verdean figure, for the absence of connections between the archipelago and the former footballer or even for the fact that the stadium is not certified by FIFA for international matches due to the state of the grass.
"Cape Verde and Brazil have a history and culture 'that go hand in hand, considering that they are two brother countries, linked by language and by very similar identities," justified the Prime Minister in his message, adding that Pelé "was and will be a reference" in Brazil, in Lusophony and the rest of the world.
The executive led by Ulisses Correia e Silva announced the intention to rename the venue, built by China, opened in 2014 and with a capacity for about 15,000 spectators, as "tribute and recognition" to Pelé.