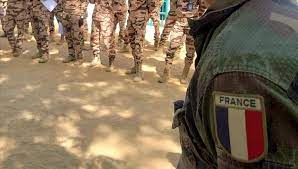 France has received Burkina Faso's request to withdraw its forces in one month and will abide by the decision, the Foreign ministry of the European country has indicated.
A spokesperson at the ministry indicated that French authorities received officially Tuesday the termination by the Burkinabe government of the 2018 agreement on the status of the French forces present in that country.
"The termination shall take effect one month after receipt of the written notice. We will respect the terms of this agreement by complying with this request," the diplomatic source added.
Earlier this week, Burkinabe local media, including National broadcaster RTB and state-run news agency, Agence d'Information du Burkina, indicated that the Government decided on Wednesday last week to end the presence of France's military on Burkinabe soil.
The government criticized the 2018 agreement that greenlights the presence of French troops in the West African country.
The comment by the French foreign ministry comes after President Macron has called on Burkina Faso leader Captain Ibrahim Traore to clarify the decision relayed by media. He also slammed Russia for being behind the West African country's decision.
Ties between Burkina Faso and its former colonial power have been sour since the arrival to power of Traore in September last year. Last week, Traore indicated that his country will kindly relinquish ties with some countries to re-gain its sovereignty.
There are about 400 French troop stationed in north of capital Ouagadougou.