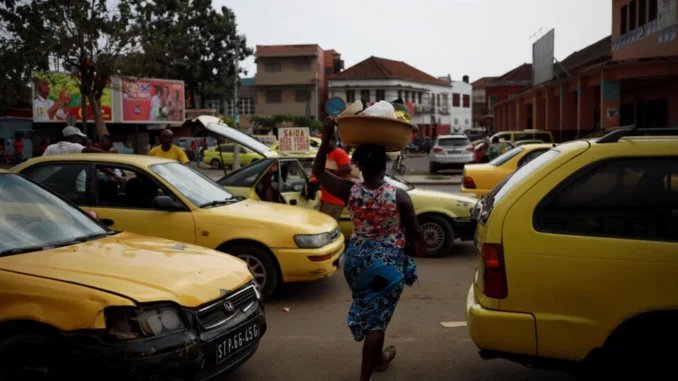 The São Tomense government Monday justified the increase in diesel and gasoline prices by 20% and 6% respectively, with the accumulated losses by the state over decades and predicted further increases throughout the year.
Since Saturday gasoline rose from 35 to 38 dobras (1.41 to 1.53 euros) and diesel from 30 to 36 (1.21 to 1.45 euros), while domestic oil prices remained at 17 dobras (0.68 euros).
According to the director of the Studies and Economic Policies Office of the Sao Tomean Finance Ministry, Lindley de Jesus, for the State not to lose money, gasoline should "be selling at about 40 dobras (1.61 euros) and diesel at 39 dobras (1.57 euros).
In this sense, the technical team from the Ministry of Finance will propose new increases "with a new price revision" in order to "alleviate the loss" assumed by the State in the subsidy of gasoline and diesel, and will only cover the subsidy of domestic oil.
"During this year, [prices] should still be updated because the idea that we have is that not updating the prices of petroleum products generates a very large burden for the state coffers. Just to say that last year because we have not updated prices continuously, the loss was over 220 million dobras (8.9 million euros). This is a charge that then goes into the State's accumulated debt to Enco [Empresa Nacional de Combustíveis e Óleos]," Lindley de Jesus pointed out.
"The idea we have for this year is not to accumulate more debt and to pass on these increases smoothly to the population so that we reach the expected price, which is the equilibrium price," he added.
The responsible still underlined that after reaching "the equilibrium price" the San Tomean Government will be able to "follow the price variation according to the international market", with the regular update of the commercialization values.
"There are moments that we will lose, and there are moments that we will have to win. If the market trend manifests favorably we are winning and also reflect this with the decrease of the product's price in the market", he explained.
The official justified the diesel price increase of over 10% by the fact that the product has been marketed "well below cost price", but warned that, even so, none of the products are being sold at the real price of the international market.
"We could not change the price right away to fully recover the losses that we have had. This has to be done gently so that the impact is not the shock impact on the population because we know that the price change has a significant impact on the cost of living and on inflation."
However, with the increase in fuel prices, cab prices have also gone up by 5 to 10 dobras (about 50 cents), especially for communities farther from the capital.