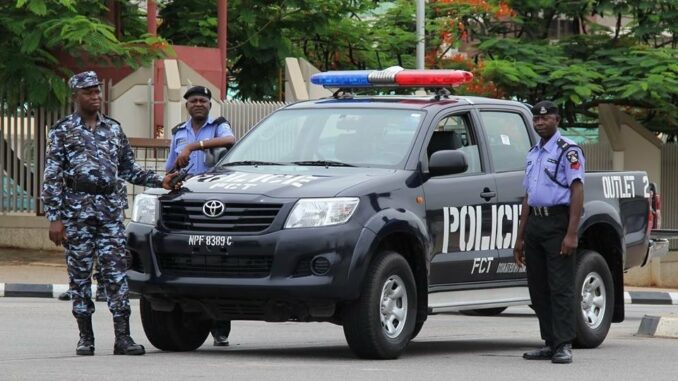 Five policemen were killed in two attacks carried out on Sunday and Monday by suspected separatists in Anambra State, in southeastern Nigeria, less than a week before the presidential election, the police announced.
Nigerians are called to the polls on Saturday to elect a successor to President Muhammadu Buhari, who is not seeking re-election after two terms marked by a severe economic crisis and growing insecurity.
Southeastern Nigeria is the scene of separatist unrest, with numerous attacks on law enforcement agencies and the offices of the electoral commission (Inec).
On Monday morning, suspected separatists "attacked the Awada police station in Idemilli North local government area using improvised explosive devices and automatic firearms," said state police spokesman Tochukwu Ikenga.
"Four policemen paid the ultimate price," Ikenga continued in a statement, saying three attackers were also killed. Part of the police station and several vehicles were burned in the attack, he added. The day before, law enforcement officials repelled another attack, this time on the Nkwelle-Ezunaka police station, and killed six assailants, police said.
"During the exchange of fire, a police officer attached to the station was unfortunately fatally injured," Ikenga said. In its statements, the police attributed the attacks to the Independence Movement for the Indigenous People of Biafra (Ipob).
Ipob, which seeks the rebirth of a separate state for the Igbo ethnic group, has repeatedly denied any responsibility for the violence. According to local media, more than 100 police and other security personnel have been killed since the beginning of last year in targeted attacks.
On Saturday morning, gunmen attacked a police station in the Ogidi area of Anambra state, killing three policemen. There have also been several attacks on electoral commission offices in the state, the latest of which left one person injured with a machete.
Inec recently warned of the threat of increased violence during the election campaign throughout the country, adding that it had recorded at least 50 attacks since the exercise began nearly two months ago.