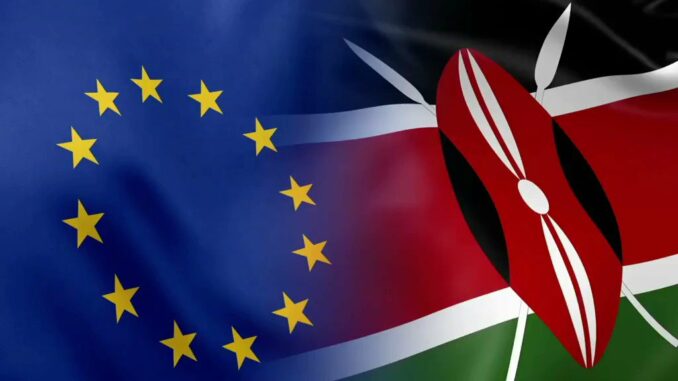 The European Union on Tuesday pledged to increase its investment in Kenya, seeking to strengthen ties with East Africa's economic powerhouse in the face of competition from China.
It's about unlocking "untapped potential to be discovered and exploited," said Henriette Geiger, the EU's ambassador to Kenya, at the start of a two-day economic forum in Nairobi.
The commitments include a $200 million (€187 million) pledge from the European Investment Bank to help the Trade and Development Bank support businesses in eastern and southern Africa affected by the war in Ukraine.
Africa has been the scene of diplomatic clashes between Moscow and the West since the Russian invasion of Ukraine on Feb. 24, 2022, with the EU also taking steps to counter China's New Silk Roads initiative to fund massive infrastructure projects in developing countries.
Kenya is the fastest growing economy in East Africa and is internationally regarded as a stable democracy in a troubled region. The European Union is the main destination for Kenyan products, especially flowers and tea.
French Foreign Trade Minister Olivier Becht, who attended the forum, said that Paris would provide 30 million euros for the construction of eight sports facilities in Kenya.
Kenya's largest infrastructure project, a $5 billion rail line linking Nairobi to the port city of Mombasa opened in 2017 was built by a Chinese company.