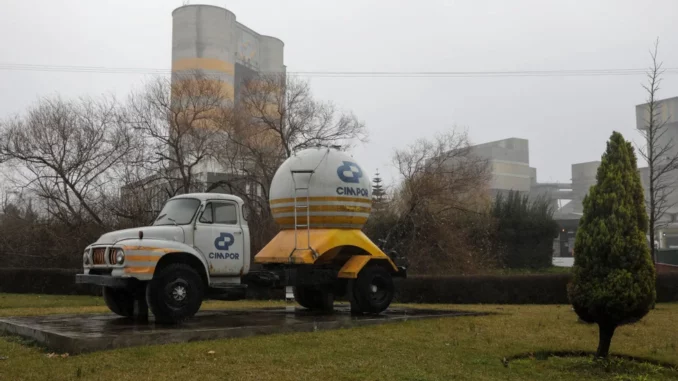 The Cape Verdean government will sign a contract with Portuguese cement company Cimpor for the exploration of pozzolana on the island of Santo Antão, anticipating the creation of over 100 direct jobs, announced the Prime Minister, Ulisses Correia e Silva. The information was provided after the four-day visit that the Head of Government made to that island, until Saturday, referring Ulisses Correia e Silva to the extraction of pozzolana (one of the components of cement found in volcanic ash) in Porto Novo, which dates back to the colonial period, but which has been paralyzed for more than seven years.
In 2005 the company Cabocem, owned by Italian investors, was installed there to produce pozzolanic cement, but it ended up closing in June 2013, despite the fact that local authorities estimate that there are deposits in that area of around ten million tons of pozzolan. "We will sign a contract with Cimpor for the exploitation of pozzolana and the creation of more than 100 direct jobs and several indirect jobs," announced Ulisses Correia e Silva.
It was reported in May 2022 that Cimpor presented the Cape Verdean government with an investment plan worth 5,500 million escudos (48 million euros) to "strengthen the strategic partnership" it has been developing in the archipelago for 18 years.
In a statement sent to news agencies at the time, Cimpor already anticipated that this investment plan includes a proposal to obtain a concession for pozzolan exploration on the island of Santo Antão, but also port management and concession, as well as renewable energy production. For the Portuguese cement company, "this is a crucial investment for the development of its business," as well as "for the growth of the local economy.