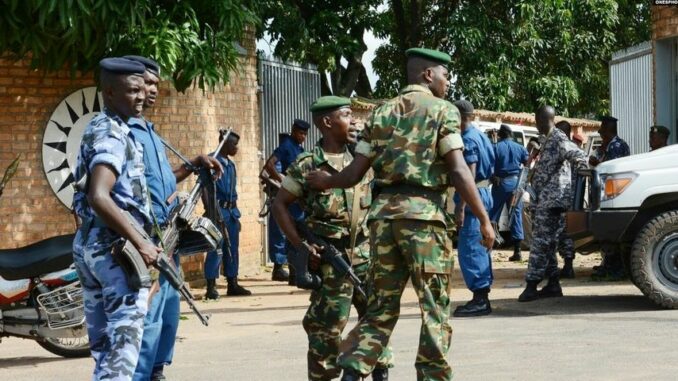 Burundian authorities recently arrested 24 people for "homosexual practices," a judicial source and a human rights activist said.
The arrests took place on February 23 in the capital Gitega, where members of MUCO Burundi, an NGO involved in the fight against AIDS, were holding a seminar, an activist said on condition of anonymity for fear of reprisals.
"They are accused of homosexual practices and incitement to homosexual practices towards adolescent boys and girls to whom they give money," said the activist, denouncing "absurd and baseless accusations.
The governor of Gitega province, Venant Manirambona, confirmed the arrests but declined to provide details, saying the judicial investigation was ongoing. A judicial source said neighbors alerted security services after seeing teenagers of both sexes at MUCO headquarters.
Police found condoms and documents on gay rights at the scene, the source added, confirming that the 24 people were arrested on suspicion of "homosexual practices" and incitement to "homosexual practices.
The penal code promulgated in 2009 by the late President Pierre Nkurunziza, who ruled the country with an iron fist, punishes "sexual relations with a person of the same sex," punishable by three months to two years in prison. His successor, Evariste Ndayishimiye, in a speech Wednesday blasted "homosexuals, even those living outside the country.
In East Africa, as in many countries on the continent, LGBTQ people face precarity and discrimination in conservative societies, whether predominantly Christian or Muslim, where homosexuality is taboo.