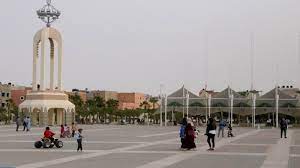 France 24, a French state-owned TV network, has recently aired a controversial program on the Sahara, continuing thus its hostile campaign against Morocco and its territorial integrity.
In its program in Spanish "In 5 minutos", destined essentially to a Latin American audience, Natalia Plazas broadcast a false report that unfairly accused the North African Kingdom of exploiting the Sahara resources, reproducing thus the lies of the Algeria-backed polisario separatist group which claims that Morocco exploits these resources and grants licenses to companies to finance its "occupation of the region".
"Several countries have expressed their support for Morocco," the channel recognizes, but assumes that many of these countries' companies are "established in the region and exploit its resources, in particular Spain, France and Germany."
For the French channel, Spain supported the Moroccan autonomy plan for the Sahara "in exchange for increased monitoring by Rabat of migrants seeking to reach Spain via the cities of Ceuta and Melilla."
As another evidence of its biased reporting, the French channel mentions "the sufferings of the Sahrawi population" sequestered in the Polisario-controlled Tindouf camps, without drawing a parallel with the well-being and comfortable living conditions enjoyed by the Sahrawis living in the Moroccan Sahara which is witnessing major social and economic development as confirmed by several international NGOs and foreign officials.