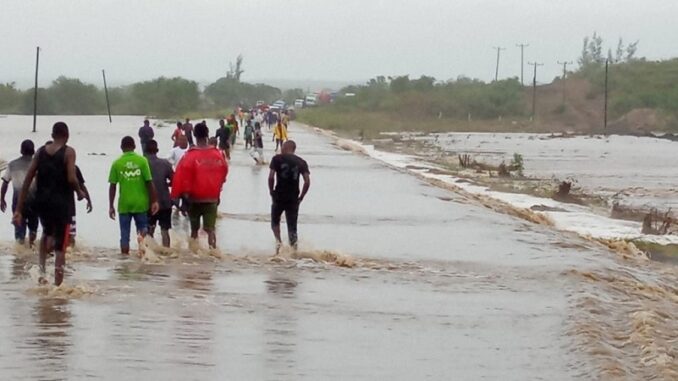 The United Nations Central Emergency Response Fund has released $10 million to help the Government of Mozambique cope with the aftermath of Tropical Storm Freddy, which left 51 dead and much destruction.
The announcement was made by the spokesperson of the UN Secretary-General on Thursday, 16, in New York, at his daily press conference.
Stephane Dujarric added that in addition to this aid, "our partners continue to work closely with the authorities to help some 49,000 displaced people who are seeking safety in nearly 140 accommodation centers."
Also according to Dujarric, in Malawi, which counts almost 300 dead so far, UN Resident Coordinator Rebecca Adda-Dontoh is visiting the flood-affected areas and has called on the international community to increase its solidarity with people affected by the cyclone.
The World Food Program has made available additional search and rescue capacity, which has now reached 200 people.
"Operations, however, have been hampered by the difficult weather. We are also facing challenges in delivering supplies," said the spokesman for the UN secretary-general.