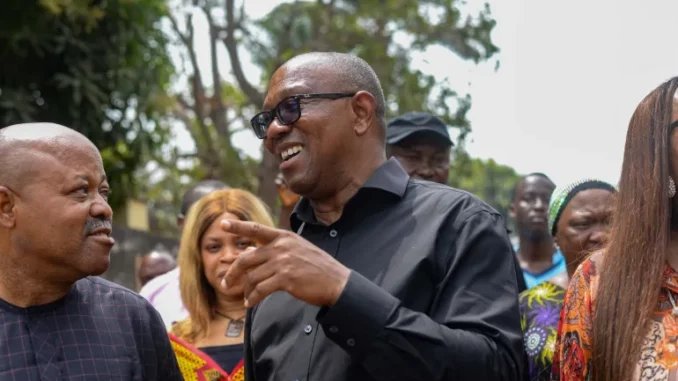 The third-place candidate in Nigeria's presidential election, Peter Obi, has formally filed a legal challenge to the victory of Bola Tinubu, representing the ruling party, his party said.
The appeal, dated Monday, is likely to be just one part of a long legal battle over the results of the February 25 presidential election in Africa's most populous country.
Obi, the Labour Party (LP) candidate, surprised many by coming in behind Bola Tinubu of the presidential APC (All Progressives Congress) and Atiku Abubakar, the People's Democratic Party (PDP) candidate, with nearly 37 and 29 per cent of the vote, respectively.
In his appeal to a court of appeal in Abuja, the federal capital, he claims that the electoral commission (INEC) violated the electoral law. Peter Obi argues that Bola Tinubu should have been declared ineligible for election because of a drug-related embezzlement of some $500,000 in one of his U.S. bank accounts in the 1990s.
Tinubu, who has regularly been the target of corruption charges, has always denied them and has not been convicted. "The election is invalid due to corrupt practices and failure to comply with the provisions of the electoral law," the appeal states.
The petitioner claims that he won the largest number of votes cast and therefore "should have been declared the winner of the presidential election. The day after the results were announced on March 1, Obi and Abubakar challenged the results, with Obi announcing a legal challenge and Abubakar denouncing a "violation of democracy.
The deadline for challenging election results in court is 21 days. Analysts expect these challenges to reach the Supreme Court, as they did in the previous presidential election in 2019.