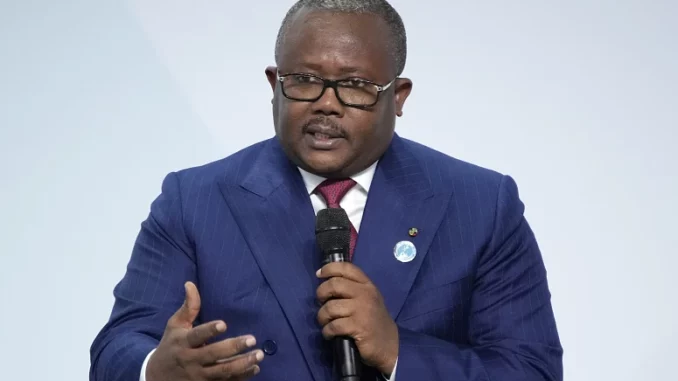 Guinea-Bissau's President Umaro Sissoco Embaló Wednesday urged the country's judges to distance themselves from political parties so they can restore credibility to the judicial sector, which he said is poorly regarded by citizens.
Umaro Sissoco Embaló was speaking at the opening of the judicial year 2023/2024, which he presided over, before judges, attorney general, president of the Supreme Court of Justice, and elements of the international community.
"A judge cannot take sides. I ask judges to stay away from political parties. What is even more serious is to see a judge wearing the jersey of a political party. The judge is a good person", said Sissoco Embaló.
The Guinean President challenged the judges to "recover the credibility" of the sector, which, he said, involves "recovering the confidence that citizens have lost in justice.
Umaro Sissoco Embaló argued that there are improvements, but that the sector still needs actions and changes to regain the confidence of citizens, giving the example that the country only has the Judicial Police in Bissau.
"How is it possible to say that we have a Judicial Police only in the capital?", questioned Embaló, considering it to be an immediate task to install that police in the interior of the country. Addressing the Attorney General of the Republic, Edmundo Mendes, the Guinean President urged him to be "more rigorous" with the people who will be called to integrate the government following the legislative elections of June 4.
"I want to tell the Attorney General that we are going to elections, all the members of the Government that I am going to swear in will have to present, beforehand, their declaration of assets," stressed Umaro Sissoco Embaló.
The Guinean President also said that "only in Guinea-Bissau a person can do politics without even having his own house. "In other parts of the world you can't be a minister without having your own house and car," Sissoco Embaló emphasized. Looking at the general situation in the country, the Guinean President considered that Guinea-Bissau "has recovered its external credibility," thanks, he stressed, to diplomacy, but also to the fight against corruption that has been carried out.