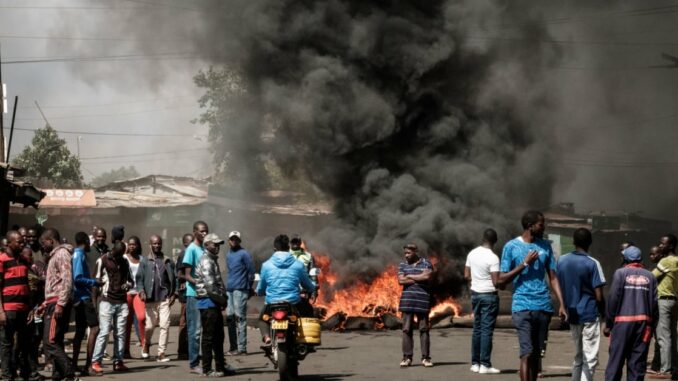 Protesters sporadically clash with police again in Kenya on Thursday, 30th March, the third day of protests against the government and inflation, but the situation appears to be less violent and less tense than in the previous two protests.
In the densely populated Nairobi slums of Kibera and Mathare, youths erected barricades, set tires on fire and threw projectiles at police, dressed in riot gear, who fired tear gas canisters. A large number of police patrol the Kenyan capital, where the activity is less bubbling and the traffic less dense than usual.
In Kisumu, in western Kenya, the stronghold of Kenyan opposition leader Raila Odinga, small groups of protesters lit fires in the middle of the road and threw stones at the police. Mr Odinga has called for bi-weekly protests against the government every Monday and Thursday, accusing President William Ruto of 'stealing' the August presidential election, of being 'illegitimate' but also of being unable to curb the price spike.
"Kenyans must get justice. We will not give in", the rulers "made promises they never kept", hammered Mr. Odinga in a neighborhood in the east of Nairobi, in front of a crowd of young people some of whom waved leafy branches to show their peaceful intentions.