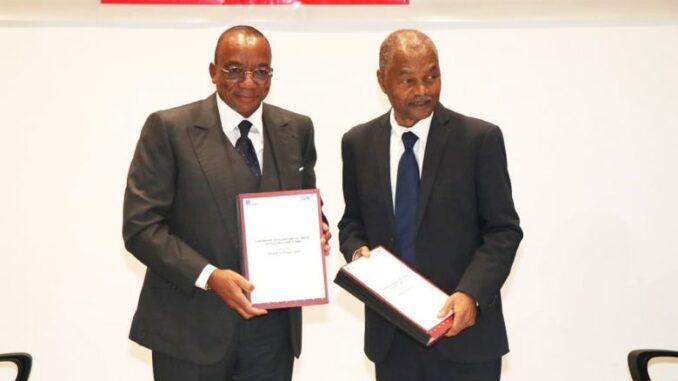 Groupement inter patronal du Cameroun (Gicam) and Entreprises du Cameroun (Ecam), the two most powerful private enterprises unions of Cameroon have signed a merger deal aiming at uniting the common interests of their members, and further defend the values and contributions of companies to the national economy.
Célestin Tawamba head of Gicam and Protais Ayangma Chief of Ecam inked the deal in the country's economic city of Douala Wednesday, Journal du Cameroun reports.
"From this point it will have, vis-à-vis the other social partners and the government, a unity of tone and content, for more efficiency in taking into account the interests of the private sector in the development of the national economy," a statement announcing the deal said.
"I have the weakness to think and some will say that I dream in color only in a marked, fractured and uncertain context, which poses real risks to our companies and the sustainability of our investments, this merger, founding act of our new era management, appears as the expected note of hope, capable of infusing and spreading throughout our social body. With the new unified employers' center, our wish is to work towards a healthier, more productive and more modern business environment," Gicam Chief.
Gicam boasts a membership of more than 1,000 members including 27 professional associations.
Ecam has 400 members on its roaster. Founded in 2009, it includes small and medium enterprises, small and medium industries, very small enterprises, and start-ups.