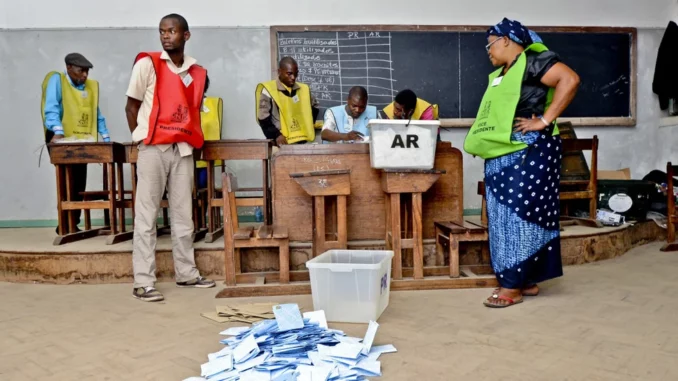 The National Elections Commission (CNE) of Mozambique launched on Monday a national campaign of electoral civic education, which aims to "raise awareness" among citizens about the importance of their participation in electoral processes.
"The National Elections Commission appeals to the general population for a collaborative participation in this process […] by heeding the messages addressed to them, and therefore participating in voter registration and voting, which is the final object of this process," said Carlos Matsinhe, president of CNE.
He was speaking in Marracuene district, in Maputo province, during the launching of the campaign.
Matsinhe said that the civic education agents will go "door to door, to markets, schools, bus stops, and in all agglomerations" to take messages about the "responsibilities and tasks of the citizen in the electoral processes".
The campaign should also ensure the active participation of citizens in voter registration as a key factor for the voting phase in a conscientious and patriotic manner.
Registration for the municipal elections will run from April 20 to June 3, and voting is scheduled for October 11 in the country's 65 municipalities, including 12 new ones, which will be voting for the first time.
The budget for this year's elections is estimated at more than 14.8 billion meticais (204.7 million euros), he said.
Mozambique enters a new electoral cycle this year, with local elections in October and general elections in 2024.