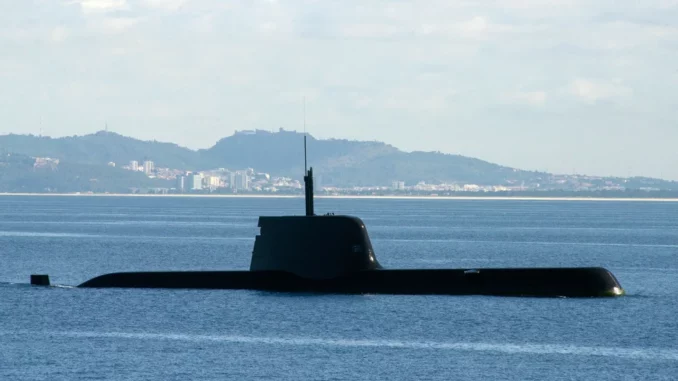 The first visit of a Portuguese submarine to Cape Verde has aroused the curiosity of the population of São Vicente in recent days, as they observed from afar the exterior of the "Arpão", docked since April 14 in the port of Mindelo.
"Since I was a little girl I dreamed of being inside a submarine, to see what the bottom of the sea is like, because of childish fantasies in which I dreamed of seeing fish, shells, whales, and the most desired was to see mermaids, because of the stories I heard," Dulcineida Soares, a clinical psychologist from Mindelo told media while watching the Portuguese Navy submarine from afar.
However, Dulcineida Soares and several other Cape Verdeans could not fulfill their dream of going aboard, due to the submarine's characteristics, which do not allow visits from the general public, as clarified by Commander Taveira Pinto, since it carries various weapons.
"Given the characteristics of the submarine, we do not open it to the public, because the submarine itself is a strategic weapon. The visits are restricted, but we have collaboration and some activities, namely with the Coast Guard of Cape Verde, since they have a close relationship with the activities to be developed and we have some collaboration with the institute of the sea and the university, with courses related to the sea, sea science and maritime machinery, which will have the opportunity to meet the ship," assured the commander.
The submarine "Arpão" is calling at the port of Mindelo, São Vicente island, as part of the "Open Sea" 2023 initiative, the first of the Portuguese Navy to dock in Cape Verde. The submarine left the Naval Base of Lisbon on April 4 and in this 120-day mission, it will cover 13,000 miles (about 24,100 kilometers) and navigate 2,500 miles through two continents and five countries, calling at São Vicente from April 14 to 18.
"The NRP "Arpão" will be the first Portuguese submarine to carry out a mission of this type, and the first time that a Portuguese submarine has crossed the equator, putting the Navy's operational logistical capacity to the test," said the Portuguese Navy.
"The 'Open Sea' initiative presupposes the establishment of bilateral contacts and collaboration and the establishment of diplomatic relations between Portugal and other countries, at this time focused on the CPLP [Community of Portuguese-Speaking Countries] and with a major focus on patrolling the Gulf of Guinea, given the evidence of piracy and drug trafficking that there is in that area. The first port of call is here in Mindelo, then we will go on to Brazil, through the South Atlantic, cross to Cape Town, where we will participate in the celebrations of June 10 [celebrations of the Day of Portugal, Camões and the Portuguese Communities in South Africa]," added Commander Taveira Pinto.