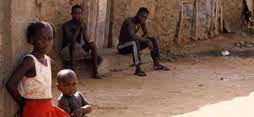 The Provincial Government of Luanda (GPL) has created a commission to contain the phenomenon of juvenile delinquency in the Angolan capital where 173 violent gangs operate, it was disclosed on Tuesday.
The creation of the provincial commission was approved in the V ordinary session of the LPG, in which other measures to deal with this issue were approved, including a study on the levels of juvenile delinquency, with greater incidence for the neighborhood of Rastas, in the municipality of Kilamba Kiaxi.
"173 gangs were identified, characterized between social, violent and delinquent, which have been dismantled with police measures, but whose neutralization still lacks a multisectoral work," the GPL adds in a press release.
The meeting also served to evaluate the Commerce Redevelopment Program that has been carried out in some of the city's main arteries to put an end to disorderly sales.