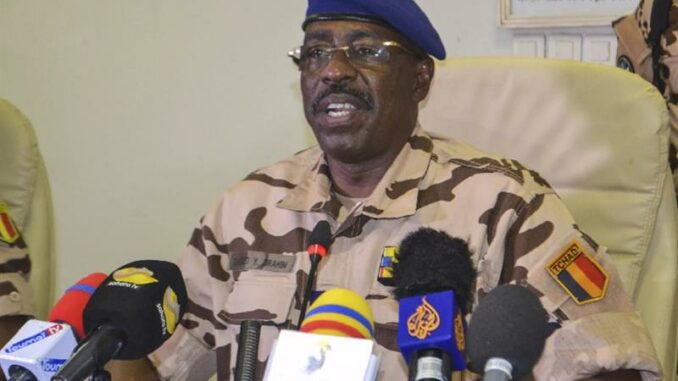 Three hundred and twenty Sudanese soldiers fleeing deadly fighting in their country between the paramilitary Rapid Support Forces (RSF) and the regular army crossed the border on Sunday and surrendered to the Chadian army, the Chadian Defense Minister announced Wednesday.
"They have entered our territory, all have been disarmed and cantoned", General Daoud Yaya Brahim said at a press conference of several ministers. "These are 320 elements of the Sudanese army, gendarmes, policemen and soldiers, who are afraid of being killed by the RSF, who have surrendered to our forces," he said.
He gave no further details, including exactly where they crossed the border. On the fifth day of fighting between the forces of the two generals who shared power in Khartoum, and who have killed more than 270 civilians so far, thousands of residents were fleeing the shooting and bombing in the Sudanese capital on Wednesday.
Fighting is raging between the RSF of General Mohamed Hamdane Daglo, known as "Hemedti", and the army led by General Abdel Fattah al-Burhane, who has been in charge since their joint putsch in 2021.
Chad closed its border with Sudan on Saturday, which is more than a thousand kilometers long in the middle of the desert and borders Darfur, in western Sudan. This very porous border is regularly crossed by rebel movements from both countries.
"The situation in Sudan is worrying and deplorable, we have taken all the necessary measures in relation to the Sudanese crisis," said Minister Yaya Brahim, adding: "This war does not concern us, it is between Sudanese, we must remain vigilant to prevent any eventuality.