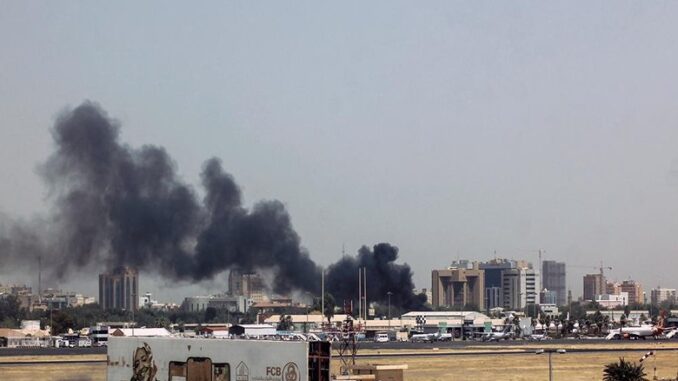 Following the recent events in Sudan and the deterioration of the security situation in this brotherly country, King Mohammed VI, has given his high instructions to ensure the repatriation of Moroccan nationals from this country, said, Monday, the Ministry of Foreign Affairs in a statement.
In accordance with the high royal instructions, the services of Morocco's Embassy in Khartoum have, in a first phase, organized a land caravan from capital Khartoum to the city of Port-Sudan. More than 200 Moroccan nationals settled in Sudan or who were present in this country when the fighting flared up benefited from this operation, said the ministry, specifying that this land caravan arrived this Monday evening safely in the city of Port-Sudan.
The King has also given instructions for the setting up of an airlift in coordination with carrier Royal Air Maroc to ensure the repatriation of Moroccan nationals and their families in the best conditions, the statement added.
The Moroccan embassy in Khartoum had earlier urged Moroccan citizens in Sudan to show vigilance and to contact it through phone number 00249123613284 in case they need any help.
The royal instructions came amid the continuing intense fighting between rival military factions which has entered its second week Saturday.
Sudan's capital, Khartoum, and its sister cities Omdurman and Bahri have been rocked by fierce battles between the army and the paramilitary Rapid Support Forces (RSF), leaving many stranded and causing a severe food shortage.
The showdown has left hundreds dead and thousands wounded while survivors cope with shortages of electricity and food.