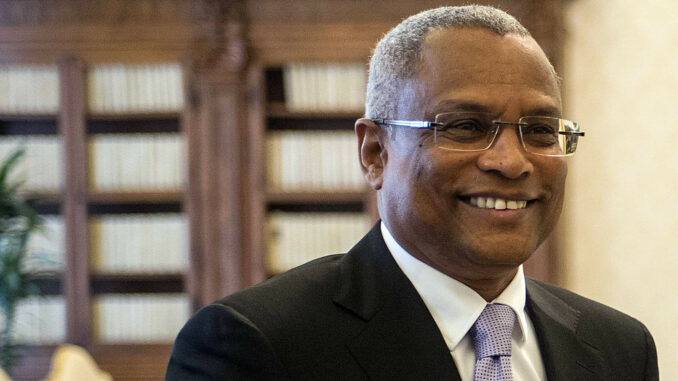 The Cape Verdean President will make a state visit to Luxembourg in May, the aim being to raise the 30-year-old relations to a "new level", it was announced on Monday 24th April.
"This important trip of the head of state, which will contribute to raise to a new level the already excellent and very special friendship and cooperation relations between Cape Verde and Luxembourg, will take place when the two countries celebrate thirty years of exemplary cooperation relations and will have a strong political, diplomatic and economic-business component", said the Presidency of the Republic of Cape Verde, in a press release.
At the invitation of the Grand Duke of Luxembourg, Henri, Cape Verde considers that the visit to that European country, between May 23 and 25, will be a "unique occasion" for the Head of State to meet with the significant Cape Verdean community living there, at a time when the 60th anniversary of Cape Verdean emigration to that country is being celebrated.
"Cape Verde is the first country of concentration of Luxembourg Official Development Assistance, which is a reliable and predictable partner", underlined the Cape Verdean Presidency.
The presidency also indicated that the current Indicative Cooperation Program (PIC) is diversified and qualified and covers areas that are fundamental for Cape Verde's development, such as employment and professional training, renewable energies, combating climate change, water and sanitation, micro-finance and decentralization.
This cooperation contributes to Cape Verde meeting the Sustainable Development Goals of the United Nations Agenda 2030, the note said, adding that the delegation that will accompany the head of state will include members of government, national deputies, mayors, as well as representatives of the economic and business sector.