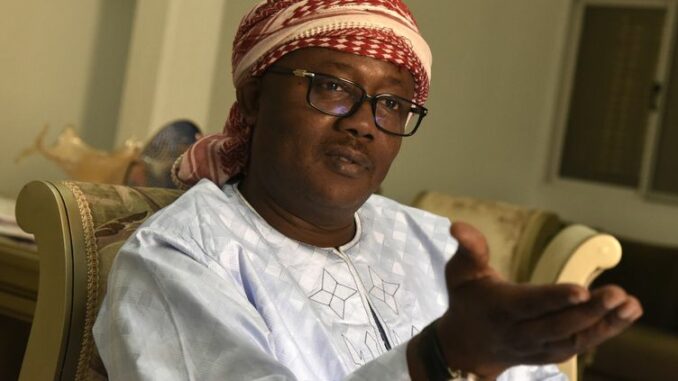 Guinea-Bissau's President Umaro Sissoco Embaló warned on Monday that he will not set another date for the legislative elections scheduled for June 4.
"I will not make another decree to set another date for the elections. I have already done it twice", Umaro Sissoco Embaló told reporters after a ceremony at the Presidency of the Republic to mark Labor Day.
"The elections will take place on the 4th June and they must be orderly and transparent", said the Guinean Head of State. Umaro Sissoco Embaló dissolved the National Assembly, the country's parliament, in May 2022 and scheduled parliamentary elections for December 18 of the same year, but the government, after meetings with political parties, proposed that the elections be postponed to May this year.
The Guinean President ended up scheduling the legislative elections for June 4. "There is nothing to prevent the elections on June 4th, because it is a consensual date. The parties are free to participate. Guinea-Bissau will not be held hostage by anyone and what happened on February 1 will not happen again and anything will have an appropriate response", said Umaro Sissoco Embaló. Adding that the date of the elections was determined together with the government and the parties with parliamentary representation.
On February 1, 2022, a group of armed men attacked the Government Palace while a meeting of the Council of Ministers was taking place, which was also attended by the Guinean President, as well as several members of the Government of Guinea-Bissau. The Guinean authorities qualified the attack as an attempted coup d'état, a charge also defended by the Public Ministry.
Sources linked to the electoral process admitted last week that Guinea-Bissau needs US$3.5 million to make the legislative elections viable and is waiting for the international community to mobilize that amount.
The United Nations Development Program (UNDP) and the Government of Guinea-Bissau signed in March the Electoral Cycle Support Project, for the period between 2023 and 2025, in the amount of 5.3 million euros. Guinea-Bissau's legislative elections are budgeted at 7.9 billion francs CFA (about 12 million euros), according to Guinean Finance Minister Ilídio Té.