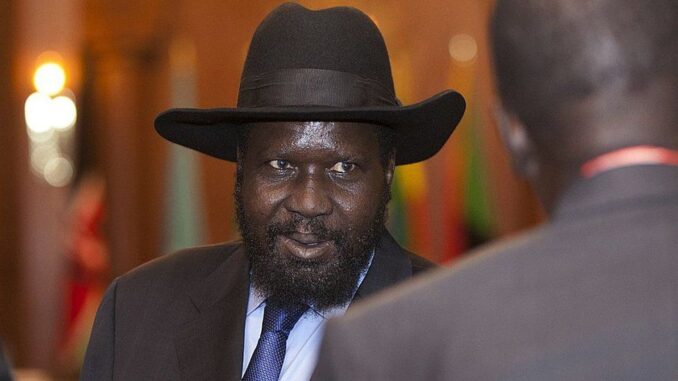 In Juba, the capital of South Sudan, an announcement was made Tuesday, May 2, regarding President Salva Kiir's mediation of the crisis that has entered its third week in Sudan. In a call to General al-Burhan, who heads the Sudanese Armed Forces, and General Hemedti, who leads the paramilitary Rapid Support Forces, he secured their agreement to a seven-day truce and the appointment of representatives for talks.
The Ministry of Foreign Affairs was keen to announce progress in the mediation effort on Tuesday, May 2. According to a statement by Pauline Adhong Malok, the Foreign Ministry spokeswoman, the South Sudanese head of state spoke by phone on Tuesday with the two generals fighting in Sudan. During these calls, they both agreed to a truce that will begin on May 4 and end on May 11.
The warring parties also agreed to "appoint their representatives for peace talks to be held at a venue of their choice. President Salva Kiir stressed in his discussions with the warring generals that the humanitarian situation was "deteriorating rapidly" and that de-escalation was "imperative. He also urged them to set a date for the start of talks.
"The government continues to engage in discussions with the leadership of the Republic of Sudan to explore the chances of narrowing the gap between the two sides in the hope of achieving a durable ceasefire that can pave the way for an amicable political settlement", said Pauline Adhong Malok.