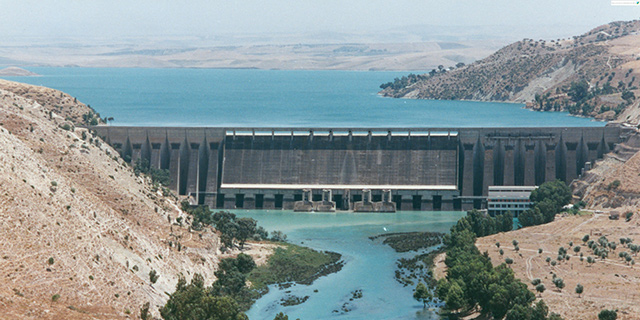 King Mohammed VI, who spearheads Morocco's farsighted water strategy, has given his instructions to increase the investment earmarked for the National Program for Drinking Water Supply and Irrigation 2020-2027 from $ 11.4 billion to over $ 14 billion to enhance the country's water resilience.
On Tuesday, the Monarch chaired at the Royal Palace in Rabat a meeting devoted to the follow-up of this national program. This meeting shows the importance the King grants to the strategic issue of water, which has been tackled by the Sovereign in his opening speech of the Parliament, last October, and during the three working sessions chaired by the Monarch.
During this meeting, Minister of Equipment and Water, Mr. Nizar Baraka, made a presentation on the water situation and on the progress of the implementation of this Program, said a statement released by the Royal Office.
In accordance with the Royal Instructions, it was decided to speed up this program with additional investment, bringing its overall funding to $ 14.3 billion.
The additional financial support will help to accelerate the project of connecting the Sebou, Bouregreg and Oum Er-Rbia water basins, with the 67 km-long water supply pipeline under construction.
It will also enable the authorities conduct planning for new dams and review the costs of about twenty planned dams expected to increase the country's storage capacity by 6.6 billion m3 of fresh water;
To counter waster stress, it was decided to speed up planning of desalination plants, encourage the usage of treated waste-water and expand drinking water supply in the rural zones.
Due to the country's current water shortage which is affecting the agricultural season and farmers, the King has given His Instructions to the government to take, as in the previous year, the emergency measures to mitigate the drought's impact.
Finally, the Sovereign urged all relevant departments and bodies to show extra vigilance in this vital field and efficiency to deliver the projects within the deadline.